Motorcyclist Killed In Multi-Vehicle Crash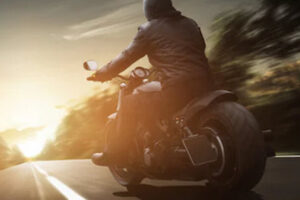 Crashes happen every day. While car accidents can be serious, being involved in an accident while on a motorcycle can be especially dangerous and even deadly.
A recent crash involving a motorcycle and two SUVs has left a motorcyclist dead. The fatal accident occurred on the afternoon of August 13 in Marlboro.
Three vehicles collided at the intersection of Tennent Road and Peregrine Drive. The vehicles involved were a Ford Explorer driven by a 46-year-old woman, a GMC Acadia driven by a 52-year-old man, and a Harley-Davidson motorcycle driven by a 40-year-old man.
There are few details on how the crash occurred, but the motorcyclist died at the accident scene. The motorcycle had a passenger, a 32-year-old woman. She was airlifted to Jersey Shore Regional Medical Center. Her injuries are not expected to be life-threatening.
The drivers of the other two vehicles remained at the accident scene. Neither were seriously hurt. The crash closed down a section of Tennent Road for several hours. The accident is still under investigation.
Damages in a Motorcycle Accident 
A motorcycle crash can cause numerous damages, including:
Motorcycle repairs/loss. A crash involving a motorcycle will either lead to repairs or a total loss. If the cost of the repair is more than the value of the motorcycle, then it will likely be declared a total loss. You will likely be paid the fair market value of the motorcycle.
Medical bills. You can receive compensation for all your medical bills. You can get compensated for past bills as well as future expenses, such as surgery or rehabilitation.
Loss of earning capacity. This is more than just lost wages. This also refers to what you can earn now and in the future. Several things will be considered, such as whether or not you can do your current job or if you need to work a different job.
Pain and suffering. Pain and suffering refers to what you go through on a daily basis. It also refers to mental anguish, such as the grief associated with having to deal with your injuries or maybe being unable to participate in certain activities. You can also claim impairment for things that you cannot do anymore.
Wrongful death. When a person dies in a motorcycle accident, and someone else was negligent, the surviving family members can claim wrongful death. Damages you can claim include funeral and burial expenses, pain and suffering, loss of consortium, loss of support, and loss of companionship.
Contact a New Jersey Personal Injury Lawyer Today
Motorcyclists have very little protection in the event of a crash. Therefore, motorcycle accidents often result in catastrophic injuries or fatality for riders.
Motorcycle accidents can result in serious damages such as medical bills, lost wages, and more. Contact a Morristown motorcycle accident attorney from The Law Offices of Michael P. Burakoff to get the compensation you deserve. Schedule a free consultation by calling (973) 455-1567 or filling out the online form.
Source:
nj1015.com/piscataway-nj-man-motorcycle-killed-passenger-hurt-marlboro-crash-tennent-road/