Preventing Summertime Premises Liability Cases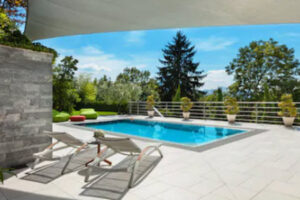 Almost everyone looks forward to summer, but nobody wants to spend it injured. As you plan barbecues and pool parties, be sure to keep your guests safe. Any kind of injury or illness can increase your risk of a premises liability claim.
Likewise, if you were injured on someone else's premises, you could file a claim as well. Here are some common issues that crop up during the summer and how you can avoid legal liability.
Boating Accidents
If you invite friends and family onto your boat, make sure to play it safe. Boating is especially dangerous when alcohol is involved. There are various risks involved, from falling out to drowning. Therefore, make sure that everyone wears life jackets at all times. It's also a good idea to take a first aid or CPR course in case anyone is injured.
Pool Injuries
Drowning is not the only issue with pools. If you have a pool, make sure its surroundings are safe. Many people slip on areas around pools. In addition, keep ladders, diving boards, and slides well-maintained. If they are broken in any way, repair them promptly or let guests know.
Deck Injuries
If you're hosting a party on your back patio, make sure that the deck is well-maintained. Look for any nails or broken pieces of wood that can cause injuries. Make sure that the deck is sturdy enough to support all your guests.
Food Poisoning
Bacteria in food hospitalizes 300,000 people every year. If you plan to have a barbecue or picnic at your home, keep perishable foods refrigerated or at least in a cooler. Wash your hands often and sanitize surfaces where meats and raw food are placed. Make sure meat, especially chicken, is thoroughly cooked.
Mild cases of food poisoning typically don't require hospitalization. However, if vomiting persists for more than a couple days, see a doctor.
Fireworks Injuries
The 4th of July is a busy day for hospitals, with thousands of people injured by fireworks every year. While it's best to see a professional display, New Jersey does allow the sale of fireworks to be used at home. If you do opt for a home display, be prepared. Keep a fire extinguisher or hose handy. Also, be careful around children. Even sparklers can cause serious burns, as they can get as hot as 2,000 degrees.
Poison Oak
Nobody wants to get poison oak, so if you have this plant on your property, try to keep it away from guests. Contact can result in an annoying, itchy rash that lasts several weeks. In some cases, people can get severe reactions that require medications and other medical care.
Contact a New Jersey Personal Injury Lawyer Today
It's not always fun in the sun. Warmer weather can bring about a lot of dangers, especially around water. Know how to keep yourself and your family safe.
If you or a loved one was injured or killed in a hit and run accident, seek legal help from the Morristown premises liability attorneys at The Law Offices of Michael P. Burakoff. We can hold the responsible party liable and help you get the compensation you deserve. Schedule a free consultation by calling (973) 455-1567 or filling out the online form.
Resource:
webmd.com/skin-problems-and-treatments/features/top-7-summer-health-hazards