Amputations Due To Accidents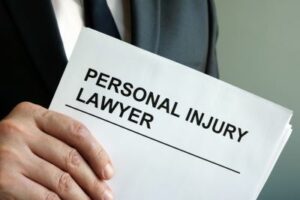 Accidents can lead to a variety of injuries. Some of them are catastrophic in nature, like amputations. Amputation refers to the removal of a limb, such as an arm, leg, finger, or toe. This removal is often done after a serious injury to prevent gangrene and other infections, although sometimes it is caused by medical conditions, such as diabetes.
Amputation is fairly common in the United States, with 185,000 amputations occurring each year. Most are caused by car or motorcycle accidents, but many are also caused by workplace accidents, fire, explosions, and farming accidents. Dealing with an amputation can be devastating, as the removal of a limb not only affects one's appearance but it also limits mobility and makes it difficult for a person to do the activities they once enjoyed.
The Procedure 
Amputation is typically done under general anesthesia. The doctor will remove all damaged tissue and leave behind as much healthy tissue as possible. To do this, the doctor needs to determine where to cut and the limb so that all the healthy tissue remains.
This may involve:
Looking for reddened skin
Checking for a pulse
Comparing skin temperatures of healthy skin vs. damaged skin
Seeing if the skin is sensitive to touch
Once the surgical site has been determined, the doctor will:
Remove the damaged tissue as well as any crushed bones.
Smooth out the bone to ensure it is even.
Seal off blood vessels and nerves.
Cut and shape muscles. This will allow for the patient to attach an artificial limb to the stump.
The doctor may close the wound right away or leave it open in case they need to remove additional tissue. They will then place a dressing on the wound and place a stocking over it to keep bandages in place.
Recovery 
The patient may stay in the hospital for two weeks after the amputation so that medical staff  can monitor and assess the surgery. Amputation is a major surgery, so it is important that the patient has everything they need to properly recover. The nurses will teach the patient how to change their dressings. They will also prescribe medication for the pain and assess the patient for counseling, especially if they are experiencing grief over the limb loss.
Physical therapy will begin soon after, with a focus on exercises to help gain strength and activities to help promote independence. The patient will also learn how to use assistive devices and artificial limbs. The wound should heal in 4-8 weeks.
Contact a New Jersey Personal Injury Lawyer Today 
Amputation is a catastrophic injury. While losing a finger or toe may not be too traumatic, losing an arm or leg can be devastating, negatively impacting your quality of life.
If you or a loved one has suffered an amputation or other catastrophic injury due to a third party's negligence, seek legal help from the Morristown catastrophic injury attorneys at The Law Offices of Michael P. Burakoff. We can help you receive compensation for damages. Fill out the online form or call (973) 455-1567 to schedule a free consultation.
Resource:
amputee-coalition.org/resources/limb-loss-statistics/#:~:text=There%20are%20nearly%202%20million,the%20United%20States%20(1).&text=Approximately%20185%2C000%20amputations%20occur%20in,States%20each%20year%20(2)