Steps To Take After Medical Malpractice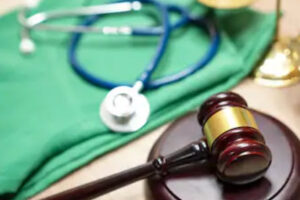 People expect that their doctors will take care of them when they are injured or ill. For the most part, doctors and nurses know what they are doing and are able to help patients immensely.
However, there are some medical professionals who do not uphold the standard of care. These doctors make mistakes that cause great harm to patients. More than 250,000 people die in the United States every year from medical errors, making it one of the leading causes of death.
Because of this, you need to be prepared for this situation. Here are the steps you should take if you are a medical malpractice victim.
Get a New Doctor
If a doctor has made an error that has caused you to suffer injury, don't keep going to them. That will only make things worse. Get a different, more qualified doctor while you file a lawsuit.
Follow the Treatment Plan
The new doctor will likely have you follow a treatment plan, so stick with it. This will help you heal. The doctor could also uncover other medical issues that your previous one missed.
Get a Lawyer
In New Jersey, you have just two years from the date of medical malpractice to file a claim. This may seem like a long time, but it's really not. Start working on getting a lawyer right away so you protect your legal rights. You don't want to miss out. Once two years pass, you lose out on your rights to compensation, so time is of the essence.
Gather Documentation
You are entitled to receive compensation for your damages. They may include medical bills, lost wages, pain and suffering, disability, disfigurement, loss of enjoyment of life, and more. When a patient dies from medical malpractice, the family can also receive compensation for funeral expenses, loss of support, and other damages.
But in order to get reimbursed for these damages, you need to have documentation that you have suffered these losses. Keep copies of all receipts, bills, pay stubs, and anything else that shows what you paid toward your medical malpractice issue.
Keep a Journal
You'll also want to keep a journal or notebook of some kind to jot down notes about the medical malpractice. What did the doctor do? Did they say anything suspicious? When was it discovered? What happened to you and what are your symptoms? If there are any changes to your health, be sure to write them down and report them to your lawyer.
Contact a New Jersey Personal Injury Lawyer Today
Medical malpractice is more common than you may think. If you have been a victim, make sure you know what to do to protect your legal rights.
Seek legal help from a Morristown medical malpractice attorney from The Law Offices of Michael P. Burakoff. We can handle a variety of medical errors. To schedule a free consultation today, call (973) 455-1567 or fill out the online form.
Source:
cnbc.com/2018/02/22/medical-errors-third-leading-cause-of-death-in-america.html