What To Know About Inadequate Security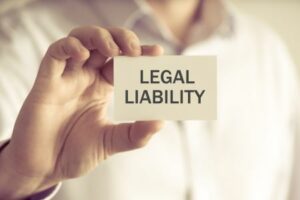 When you go to the store or walk in the bar to grab a drink, do you think about your safety? Probably not, but maybe you should.
Property owners are responsible for keeping their premises safe. This means having adequate security. So what does it mean when a property has inadequate security?
It's not so cut and dry. Not every place needs the same amount of security. Some places are more prone to crimes than others. There may be a history of assaults and other crimes at a store parking lot or a bar, for example.
When a person is at a place where security is necessary, they may face injury due to criminal activity if the security is inadequate. Inadequate security could mean a lack of a security guard, lighting, motion sensors, or security cameras.
Poor lighting can cause a person to fall into a hole, slip and fall due to debris on the ground, or run into objects. When there is inadequate lighting, crimes are more likely to occur, especially at night, when visibility is further reduced.
If there is the possibility of crime, it's a good idea to have a security guard present. Without one, a person can suffer injury if a criminal breaks into the area. If there is a proven need to have security measures in the location based on a history of prior crimes, the property owner can potentially be sued for inadequate security.
Who is Liable?
Anyone who owns property can be held liable for any crimes or injuries that happen on the property due to inadequate security. This includes business owners, rental and leasing companies, landlords, and homeowners. Landlords also have a responsibility to protect the neighborhood from crimes that their own tenants may commit. Landlords can be sued for public nuisance if the tenants engage in activities such as drug dealing. Therefore, they need to be proactive about preventing these types of crimes. For example, they should screen potential tenants carefully, do background checks, require references, and contact police when there are any crimes on the property.
How to Improve Security
Property owners can improve security through the following:
Hiring security personnel as needed
Installing surveillance equipment
Regularly inspecting security systems
Taking immediate action when notified of a crime or other dangerous situation
Fixing broken lights or cameras promptly
Contact a New Jersey Personal Injury Lawyer Today
Visitors to properties have the right to some degree of safety. They should not have to live in fear of constant danger. That's why property owners need to be aware of their responsibilities to customers and tenants.
Injured while on someone else's property? A Morristown premises liability attorney from The Law Offices of Michael P. Burakoff can determine if a business provided adequate security. We'll get the evidence needed to help you win your case. To schedule a free consultation, call (973) 455-1567 or fill out the online form.
Source:
allpropertymanagement.com/blog/post/5-landlord-liabilities-that-might-surprise-you/