Lawsuit filed over death of 12-year-old girl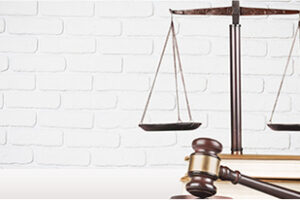 A year ago, a 12-year-old girl in New Jersey was killed by a 15-year-old boy who police say choked her. The youth later pleaded guilty to the killing and is now incarcerated. Now her father in New Jersey has filed a wrongful death lawsuit against the boy's parents contending that they must have done something wrong in raising their child that caused him to carry out the attack.
The wrongful death lawsuit filed by the father also targets the boy as a defendant. The plaintiff claims that the choking was based on the type of behavior that the boy had seen at home. The complaint asserts a claim for negligent supervision of the boy against his parents. The parents, who are divorced, had some incidents of domestic abuse, according to the boy's mother.
The girl's father says that he must pursue this lawsuit because she was a "perfect girl" and everything that a parent could desire. The feeling of missing her, he understandably says, will really never leave him. A wrongful death lawsuit is filed on behalf of a person's surviving family or estate. In it, the plaintiffs can seek recovery for medical and funeral expenses, pain and suffering, lost income or wages, lost services and other economic and non-economic claims.
There is, like for almost all lawsuits, a time deadline, referred to as a statute of limitations, for filing a claim, as well as a number of technical and procedural requirements. Those who think they have some a claim over the loss of a loved one should consult with an attorney to make sure that they understand their options in filing such a case in civil court.
Source: CBS Philly, "Exclusive: Autumn Pasquale's Father Files Suit Against Parents of Her Murderer" Jessica Dean, Dec. 02, 2013