Teen driver charged in crash that killed 3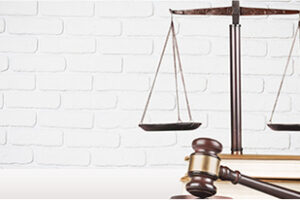 Three people were killed in an accident that occurred at approximately 1 a.m., in Lawrence, New Jersey, on Interstate 95. Prosecutors say that the 19-year-old male driver told police officers that he had been drinking before the accident and had finished three or four beers. He is currently charged with two counts of causing death by a vehicle, and a single charge of driving in a manner that resulted in serious bodily injury. It is anticipated that the latter charge will be increased, as a result of the third passenger subsequently dying of injuries in the hospital.
No drunk driving charges have been filed at this point, but the readings obtained in a blood alcohol test administered after the accident have not yet been released. His vehicle rammed into the rear-end of a tractor-trailer that was parked. The impact of the crash almost immediately killed two female passengers in his vehicle. They were 18 and 20 years old. A third passenger, the driver's male 19-year-old cousin, suffered critical injuries, was hospitalized and later died.
One of the women was ejected from the car's backseat, and the second partially ejected. The driver, after his arrest, has reportedly been under close suicide watch at the Mercer County Correction Center. The driver of the truck, who was sitting in the parked vehicle escaped injury. The teen motorist could face as much as 15 years to three decades in prison if convicted.
Criminal charges, of course, do not provide a mechanism for compensating the victims of such an accident. Wrongful death lawsuits can provide payment for medical and funeral expenses, and sometimes even money for pain and suffering, lost income and lost services. However, it can never truly compensate a family for the forever loss of a loved one.
Source: The Times of Trenton, "Hamilton teen driver in I-95 crash that killed 3 passengers allegedly admits to drinking beer" Alyssa Mease, Dec. 24, 2013