Dog Attacked By Pitbulls At New Jersey Doggie Daycare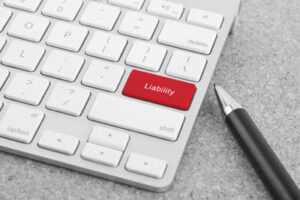 When you think of dog attacks, you may think of a dog attacking a human. While this is the most common case, it's also not uncommon for dog attacks to involve other dogs.
This was recently the case in New Jersey, when a dog was attacked by two pitbulls at an animal care facility in Atlantic Highlands. The incident happened on the morning of February 4 at Dogs on the Farm & Cats, Too, not long after a woman dropped off her dog, Ace. She noticed that two aggressive-looking silver pitbulls were barking uncontrollably and against her better judgment, she left her dog there anyway.
The woman received a phone call two hours later, claiming that Ace had been hurt. Ace was taken to Red Bank Veterinary Hospital to be treated for injuries to his head, chest, and shoulders. The injuries were so bad that bone was exposed and he required extensive surgery.
The daycare facility refused to foot the vet bill. On top of that, they refused to provide the name of the owners of the pitbulls. This angered Ace's owner, considering she had been a loyal client for many years. She eventually got the facility to pay the bill.
The daycare facility alleged that Ace has played with the pitbulls numerous times over the past five years without incident. While the facility supervises the dogs and uses webcams, they cannot guarantee that dogs will not get injured while playing.
The facility owner claims that she paid the entire bill as soon as she received it and that the vet described the injuries as moderate. The pit bulls have since been banned from the facility.
Ace is recovering from his injuries. He received hundreds of stitches and must wear a cone on his head.
Why Do Dogs Attack Other Dogs?
Dogs may sometimes attack smaller animals, including other dogs, due to their prey chase drive. The movement of the "prey" triggers the dog to chase. It's like a reflex that is a part of normal dog behavior. Hunting, working, and herding breeds tend to have higher prey chase drives than others.
To dogs, chasing is fun but this behavior can go from fun to deadly if your dog starts chasing people and animals. Some negative effects include:
Chasing/hunting/stalking small animals
Chasing moving objects such as cars, bicycles, and skateboards
Inability to focus on anything but moving things
Owners need to be aware of the effects of their dog's prey drive and learn how to tame it so they can keep their dogs and other animals safe.
Contact a New Jersey Personal Injury Lawyer Today
Dog bites and attacks don't just happen to humans. Animals such as smaller dogs can also be affected by an aggressive canine.
Have you or your pet been injured in a dog attack? If so, a Morristown dog bite injury attorney from The Law Offices of Michael P. Burakoff can help you with your case. We understand New Jersey laws and will work hard to help you obtain full and fair compensation for your damages. Fill out the online form or call (973) 455-1567 to schedule a free consultation.
Resource:
nj1015.com/dog-mauled-by-pit-bulls-at-nj-animal-daycare/