Amazon Can Be Sued Under New Jersey Product Liability Law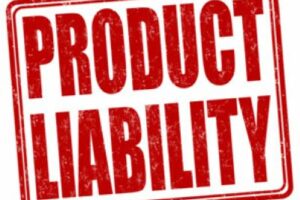 When you buy something — whether it's from a local grocery store, from a website, or even from Craigslist — you expect that it will work as intended. When it doesn't, it can not only be frustrating but also dangerous. Many people are injured and even killed by defective products every year.
When a product liability issue does occur, it can be difficult to determine who is liable. Is it the manufacturer? The seller? Or maybe another third party?
Amazon, like eBay and many other sites, allows third parties to sell items online. This can be good in many ways, allowing for a wider range from product selection. But when things go wrong, who's to blame?
This is what a consumer wanted to know after a hoverboard they bought from a third party on Amazon caught fire and caused damage. In November 2015, a man purchased two hoverboards through Amazon from Paradise 00, a Chinese manufacturing company. One of the hoverboards caught fire and damaged the man's home.
Paradise 00 was required to enter into the Amazon Services Business Solutions Agreement as a third-party seller. The Business Solutions Agreement gives Amazon the right to determine the content of the Amazon sites. It allows Amazon to prohibit or remove any listing as needed and makes it so Amazon customers cannot make direct payment to third-party sellers.
Another aspect of the Business Solutions Agreement is that it requires third-party sellers to indemnify Amazon for any claims or losses from product sales. Amazon sought indemnification from Paradise 00, but Paradise 00 did not provide it.
Between November 10, 2015 and December 10, 2015, consumers purchased 244,430 hoverboards through Amazon. By December 10, 2015, Amazon had received 17 customer complaints concerning fires and explosions of hoverboards. Amazon began to remove all hoverboard listings from the website.
After the man claimed damage to his home by a defective hoverboard, the New Jersey Manufacturers Insurance Group took the case to a New Jersey district court. The judge considered Amazon to be a product seller based on Amazon's services agreement and its actions. Amazon was not only in the business of selling hoverboards, but it was also involved in putting hoverboards in the line of commerce. Although Paradise 00 was the one that  listed the hoverboards, Amazon processed the payments.
Plus, Amazon took action after receiving complaints about defective hoverboards. Amazon warned its customers and removed potentially defective hoverboard products from the website. These actions further proved the point that Amazon was acting as a product seller.
Contact a New Jersey Personal Injury Lawyer Today
As consumers, we expect the products we buy to be safe when used as intended. When they're not, we should have the opportunity to hold the manufacturer liable so they can make things right.
If you have been injured by a product, a Morristown product liability attorney from The Law Offices of Michael P. Burakoff can help you. We know what you're up against, so we'll make sure to gather as much evidence as possible so you're fully prepared. To schedule a free consultation, call (973) 455-1567 or fill out the online form.
Source:
insurancejournal.com/news/east/2022/07/26/677283.htm