2 Killed In Bus Crash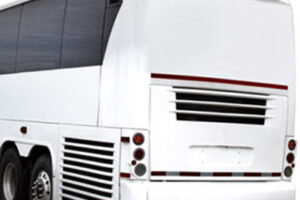 The New Jersey Turnpike is a commonly traveled road. It is known as a dangerous road and even one of the worst places to drive. Many crashes on this highway are caused by semi trucks, but other vehicles, such as buses, can also be involved in fatal accidents on the New Jersey Turnpike.
A recent crash on the turnpike left two people dead and many others injured. The fatal accident occurred on the evening of August 9 near the Thomas Edison Service Area in Woodbridge.
A Megabus was traveling from New York City to Philadelphia when it lost control and hit a Ford F-150 pickup truck. It then hit a guardrail and overturned. The double decker bus was carrying 22 passengers at the time.
Two passengers were killed in the crash. They were identified as two women, ages 59 and 66. The bus driver and a passenger suffered serious injuries. Fourteen people suffered injuries that were not determined to be life-threatening. They were taken to local hospitals for medical treatment.
The driver of the pickup truck was not injured. New Jersey State police are investigating the crash.
Those on the bus were frightened by the events, which started as a small explosion. The bus then started rattling and shaking. It then veered to the right and went across a couple lanes of traffic. There was smoke and broken glass everywhere.
Causes of Bus Accidents
Bus crashes are rare, but when they do occur, they can be life-threatening or even fatal. They can cause catastrophic injuries that can impact your life for many years. These accidents can happen in a number of ways, including the following:
Distracted driving. This is one of the most common causes of crashes. Drivers can be distracted by smartphones, eating, reading, and dealing with passengers. Texting is the most dangerous distraction.
Alcohol and drug use is common among bus drivers, who often try to stay awake for long shifts. However, substance abuse affects judgment and reaction times, which can make crashes more likely.
A bus that is going too fast can't always slow down in time to avoid a crash. Plus, the faster the speed, the more severe the crash.
Buses are heavy vehicles that are more difficult to drive than regular passenger vehicles. They require a lot of training to drive properly. Inexperience can lead to deadly accidents.
Road conditions. Ice, rain, and snow on the roadways can cause buses to lose control and collide with objects and other vehicles.
Contact a New Jersey Personal Injury Lawyer Today
Bus accidents can be serious situations. While buses are sturdy vehicles, occupants can still get seriously injured or killed.
If you or a loved one has been involved, you may be entitled to financial recovery. A Morristown bus accidents attorney from The Law Offices of Michael P. Burakoff can provide you with the legal guidance you need. Fill out the online form or call (973) 455-1567 to schedule a free consultation.
Source:
fox29.com/news/nj-turnpike-crash-killed-several-injured-megabus-traveling-philadelphia-overturns