3 Amazon Workers Killed In NJ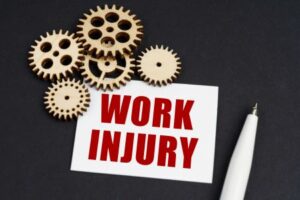 It's always sad to hear of someone dying in the workplace. But when multiple employees die at the same workplace over the span of just one month, something's wrong. That's what's happening at Amazon facilities in New Jersey.
The Occupational Safety and Health Administration (OSHA) is investigating the three deaths. The first one happened during Amazon Prime Day. On the morning of July 13, emergency crews were called to Amazon's EWR9 fulfillment center in Carteret. A 42-year-old man was taken to a local hospital, where he later died. Amazon claims the death was not work-related and was instead caused by a medical condition. The worker who died often operated in an upper floor of the warehouse known for its extremely hot temperatures. OSHA is still investigating.
The second investigation involves a July 24 accident at an Amazon warehouse in Robbinsville. Police arrived at the facility after receiving a report that a worker fell from a ladder and hit his head. Co-workers performed CPR on the man. He was conscious and alert when police arrived. He was taken to a local hospital, where he died three days later. OSHA was notified of the incident on July 24.
The most recent fatality took place on August 4 at an Amazon facility in Monroe Township. No details about the worker's death have been released.
OSHA officials are not providing additional information about any of the three deaths at this time, as they are still open investigations. The agency has six months to complete each investigation.
News of the deaths comes amid broader scrutiny into Amazon's operations. OSHA investigations are putting scrutiny on Amazon's injury rates and workplace safety procedures, which have been deemed inadequate. A report shows injury rates among Amazon workers in New Jersey have increased by 54.3% between 2020 and 2021. Nationwide, the injury rate at Amazon warehouses increased by just under 20%.
In July, OSHA officials performed inspections on Amazon warehouses in several states, including New York, Florida, and Illinois, after receiving referrals about alleged health and safety violations. The U.S. attorney's office is also investigating possible fraudulent conduct that is hiding injuries from OSHA and other agencies.
Labor leaders in New Jersey are pushing for the state to require companies to form health and safety committees, regardless of whether or not they are unions. The employee groups would be able to monitor safety issues and offer recommendations to improve working conditions. This would likely be beneficial to large companies such as Amazon.
Contact a New Jersey Personal Injury Lawyer Today
Accidents in the workplace can be devastating. Many have even led to death, as seen in this case.
If you or a loved one has been injured or killed while at work, a Morristown work-related accident attorney from The Law Offices of Michael P. Burakoff can help you understand your legal options. We'll help you get full and fair compensation. Schedule a free consultation by filling out the online form or calling (973) 455-1567.
Source: 
nbcphiladelphia.com/news/local/osha-investigates-deaths-of-3-amazon-workers-in-new-jersey/3333209/