Common Causes of School Bus Accidents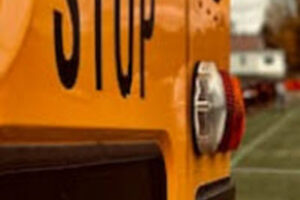 Once COVID-19 deaths decrease, the schools in America will likely open back up. This can be exciting for many parents. However, some may worry about whether or not their children are getting to and from school safely.
You can rest assured, though, that school buses are very sturdy and are actually the safest mode of transportation for your children. Due to their large size and all their safety features, it is much safer for kids to take the bus to school than to have their parents transport them in their family vehicle. In fact, fatalities caused by school bus accidents are rare. In 2018, 117 people died in such crashes. Only three fatalities were bus drivers, while nine were passengers.
When school bus accidents do occur, what causes them? Read on to discover the most common reasons.
Distractions
Distractions are common in a school bus. Bus drivers are responsible for the safety of everyone on the bus, and it can be difficult to stay focused on the road when you have dozens of passengers screaming and throwing stuff. Many children misbehave while riding the bus, so the driver has to deal with these situations as well. In some cases, though, the driver may be the one causing distractions by texting or eating while driving. All these distractions can lead to accidents. 
Lack of Space
School buses are huge. They are much longer and taller than passenger vehicles, which makes them hard to maneuver. Not only can it be difficult to turn a school bus, but it can also be hard to find parking spaces for these vehicles. In cities and other heavily populated areas, there is often a lack of space. When a bus needs to get somewhere and there are other vehicles in the way or the roads are too narrow, this can lead to accidents.
Road/Weather Conditions
Just like other vehicles, school buses can get into crashes when the road and weather conditions are not ideal. Buses cannot stop quickly, and rain and snow can cause a bus to slide off the road. Fog and ice are also conditions that can affect a route.
The same goes for road conditions. A pothole or slippery conditions can cause a bus driver to lose control.
Poor Maintenance
School buses, like all vehicles, need to be maintained regularly. Tires, brakes, lights, oil and other parts should be checked often to ensure that everything runs smoothly. When brakes fail or tires blow, this can lead to serious accidents. 
Contact a New Jersey Personal Injury Lawyer Today
School buses offer a lot of protection in the event of a crash. However, if someone does get injured, it can be serious.
If you or your loved one has been involved in a school bus accident, make sure you understand your legal rights. The Morristown bus accident attorneys at the Law Offices of Michael P. Burakoff have the knowledge and experience to help you with your claim. We will help you get the compensation you deserve. Call (973) 455-1567 or fill out the online form to schedule a free consultation.
Resource:
injuryfacts.nsc.org/motor-vehicle/road-users/school-bus/