1 Killed, 1 Injured In Tractor-Trailer Crash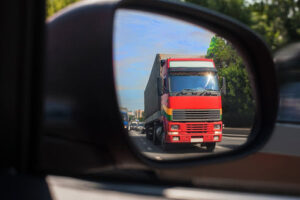 Nobody wants to be involved in a crash with a semi truck. These large vehicles can weigh dozens of tons, causing major damage in the event of an accident. The semi truck will often prevail, causing serious injuries and death to the occupants of smaller vehicles. However, in a recent case, the semi truck driver was the one who died.
Sadly, this is what recently happened in New Jersey. A truck accident occurred on the evening of May 26 on I-78 at mile marker 12.6 in Union Township. One person was killed and another was seriously injured.
An Acura RSX and a Mack semi truck and tractor-trailer collided on the interstate. The impact caused both vehicles to go into the center median and hit the guardrail. The tractor-trailer then overturned. The driver, a 51-year-old man from Virginia, died from his injuries. The driver of the Acura, a 21-year-old man from Virginia, was airlifted to a local hospital with moderate injuries.
The interstate was closed in both directions for several hours. The crash is still under investigation.
Semi Truck Accident Injuries
A semi truck accident can cause all sorts of injuries, from bruises to amputations to other disabling injuries. Some of the most common ones include the following:
Whiplash is one of the most common motor vehicle accident injuries, especially in rear-end crashes. It involves the neck jerking back and forth and causing pain and tissue damage as well as mobility issues.
Broken bones. Various bones can get broken in an accident, depending on the point of impact. Ribs are commonly broken, as are arms, legs, wrists, and ankles. Some are simple fractures, while others are compound fractures or more severe breaks that require surgery and other treatment.
Spinal injuries. Ruptured discs and trauma are also common. These injuries are painful and can cause mobility issues for a long time.
Traumatic brain injury. This is a serious injury that can affect your entire body. Depending on the severity, a brain injury can cause lasting physical and emotional effects. Long-term medical treatment is often required.
Emotional injuries. After a crash, people tend to focus on physical injuries, but emotional ones can be just as bad. An accident can cause anxiety, depression, and even post traumatic stress disorder (PTSD). You may have nightmares or flashbacks about the accident. You may be scared to drive or even be in a car. If you suffer from these symptoms, don't hesitate to seek help from a mental health professional.
Contact a New Jersey Personal Injury Lawyer Today
Semi trucks are large vehicles that can cause major accidents. These crashes can lead to catastrophic injuries and even death, as seen in this case.
A Morristown truck accident attorney from The Law Offices of Michael P. Burakoff can assess your case and help you understand the process. Time is of the essence. Schedule a free consultation today by calling (973) 455-1567 or filling out the online form.
Source:
patch.com/new-jersey/bridgewater/1-dead-1-airlifted-hospital-after-i-78-crash-tractor-trailer