Wrong-Site or Wrong Patient Surgery: More Common Than You Think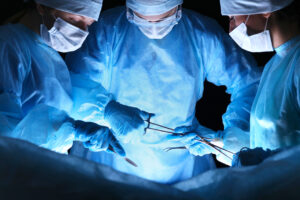 Most of us expect a physician operating on the wrong body part or on the wrong person to be a very rare occurrence. In reality, wrong-site surgeries are shockingly more common than many think and this type of medical malpractice makes up more than its fair share of personal injury claims filed by patients who undergo surgery. A 2010 study reported by CNN found that wrong-patient or wrong-site procedures made up about 0.5 percent, or 1 in 200, of all medical mistakes studied nationwide. Furthermore, according to The New Jersey Department of Health, incorrect surgical procedures are a matter that should be taken very seriously by all doctors and patients involved or may be involved in any surgery.
At The Law Offices of Michael P. Burakoff, we have extensive experience recovering full and fair compensation for our clients of all ages who are the victims of medical malpractice in towns across Morris County and Sussex County, including Newton, Netcong, Dover, Denville, Parsippany, East Hanover, and Morristown. Please call either our Morristown office or our Newton office today at 973-455-1567 to discuss your individual needs, concerns, and situation regarding any kind of personal injury or medical malpractice in a free and confidential consultation with our legal team.
Protecting Yourself Against Wrong-Site or Wrong-Patient Surgery Morristown Medical Malpractice Attorney
Many people find it difficult to understand the almost unimaginable damages that can occur when a doctor performs surgery at the wrong location on the body or subjects the wrong patient to surgery. However, it does occur. It is important to take some personal responsibility for our health and speak with our surgeon so that we feel safe and crystal clear about whatever medical procedure you may be undertaking.
We often place our total faith in doctors and their expertise when it comes to our health.  However, it is critical to speak with your surgeon before any procedure so that there is no doubt in your mind or the mind of the surgeon what surgical actions are necessary for our health. Moreover, you must be sure that your primary care physician has also spoken with the surgeon in order to be sure that there is absolutely no confusion about your operation.  Doing so will help to ease your anxiety and take the necessary steps under your control to ensure a successful procedure.
What Morris and Sussex County Surgeons Can Do To Protect Their Patients From Surgical Errors
In a recent report, PubMed.Gov discussed some of the very critical procedures that doctors and hospitals should implement to make sure wrong-site and wrong person surgeries do not occur:
Perform preoperative verification of all the patient's records including the operative record, informed consent, test results, as well as the patient's history and examination findings.

There should also be clear verification with patients themselves.

Surgeons should physically and clearly mark or initial the surgical site with a sterile magic marker before any procedure.

Nurses and supporting medical personnel in the operating room should be encouraged to speak up if they suspect that a mistake is being made.

In the case of spinal surgeries, the disc level should be confirmed by a review of the MRI film.
No one wants to be the victim of wrong-site or wrong patients surgical errors. And no one wants to be involved in a medical malpractice case. However, if you or someone you know are the victim of a wrong-site or wrong patient medical procure it is critical that you contact an experienced medical malpractice attorney in order to make sure your rights are protected.
Contact A Denville Medical Malpractice Attorney Today
Attorney Michael P. Burakoff and our law office have decades of experience at recovering full and fair compensation for our clients injured by medical malpactice across New Jersey, Morris County, and Sussex County, including communities such as East Hanover, Morristown, Parsippany, Denville, Dover, Netcong, Hopatcong, and Newton.
Our firm works closely not just with our clients, but their families as well. We have a complete understanding of how precarious a family's situation can get as medical expenses mount. That's why we focus on keeping our clients and their families informed and involved throughout the legal process as we work to secure them the compensation they need and deserve to make their lives whole again.
Please speak with Michael Burakoff and our legal team today in a free and confidential consultation regarding any type of medical malpractice and your options for making a successful financial recovery.  Contact us online, or through either our Newton office or our Morristown office at 973-455-1567.