Paid Medical Malpractice Claims Hint At Future Claims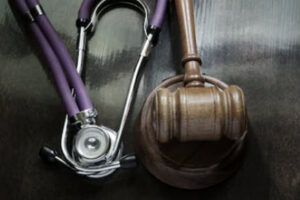 Medical malpractice claims are something that every healthcare professional wants to avoid. While many are thrown out or ruled in favor of the doctor, sometimes the client prevails. This can be frustrating for the doctor in many ways. Not only do they have to pay out, but they also face the risk of a subsequent claim.
That's what a recent study found out. It surveyed 881,876 licensed medical doctors across the United States between 2006 and 2016. The results of the survey found that when compared to doctors with no paid medical malpractice claims on their record, physicians with paid medical malpractice claims are more likely to have an additional claim in the next five years. This means that a single paid claim is associated with more paid claims in the future. The doctor's specialty is not a factor.
By analyzing data from National Practitioner Data Bank, researchers were able to assess all paid medical malpractice claims against health care professionals since 1992. Based on five- and 10-year study periods, physicians with single or multiple paid medical malpractice claims had a greatly elevated risk of having additional paid claims in the future.
However, many physicians don't understand the risk of having one paid claim on their record.
They tend to view malpractice claims as random events and may think of doctors with a single paid claim as just unlucky.  Plus, there is the possibility that some paid claims are false positives. Any paid claims are a sign of low-quality care.
However, multiple claims are strong signs that an intervention may be necessary. Interventions can help prevent future risk. While interventions should be voluntary, they should be recommended to help avoid errors in the future.
An intervention doesn't have to serve as punishment, though. It can be something as simple as taking continuing education classes that focus on error avoidance. Physicians with two or three paid claims, however, should focus on more intense intervention such as closer supervision, refresher training, and working to improve communication skills.
The extent of interventions should reflect the number of prior paid claims, as well as how recent they are. If implemented properly, these strategies have been shown to reduce future paid claims and patient harm. However, it's important not to overreact to the signal conveyed by a single paid claim. Mistakes do happen in the medical field, but under the right circumstances, they can be learning moments.
Contact a New Jersey Personal Injury Lawyer Today
For patients, a doctor's malpractice history matters to some extent, but there is always a first time. When a medical procedure takes place, there is always the risk of a mistake.
If you are injured by a doctor, seek legal help from a Morristown medical malpractice attorney from The Law Offices of Michael P. Burakoff. We understand how complex these cases can be. Call (973) 455-1567 or fill out the online form to schedule a free consultation.
Source:
medicaleconomics.com/view/paid-medical-malpractice-claims-may-hint-at-more-to-come