What is Gross Negligence in New Jersey Personal Injury Cases?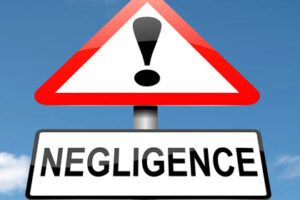 People who were injured due to someone else's gross negligence are entitled to more compensation than those whose injury is the result of another person's ordinary negligence. But what roles does gross negligence play in personal injury cases in New Jersey?
What is Gross Negligence?
The legal term "gross negligence" refers to a person's conscious and voluntary disregard for the safety of others. A person can be found grossly negligent if their acts or omission to act are likely to cause unreasonable and foreseeable bodily injury or harm to others.
If you were harmed in a car accident, you might be able to prove that the other party was grossly negligent if you can demonstrate proof that the motorist breached the duty of care by failing to obey traffic laws.
Gross negligence is more serious than ordinary negligence and carries severe penalties in New Jersey. Also, the victim's ability to prove gross negligence on the part of the at-fault party can increase their settlement award.
However, depending on the facts surrounding your injury, it can be difficult to demonstrate proof of gross negligence without the help of a skilled personal injury attorney on your side.
What's the Difference Between Ordinary and Gross Negligence?
The biggest difference between gross negligence and ordinary negligence is that the former involves willful misconduct or voluntary disregard for the safety of other people, while ordinary negligence can be described as carelessness.
An example of ordinary negligence would be a driver getting distracted by their phone while operating a motor vehicle. A driver can be found grossly negligent if he or she was speeding in a parking lot or school zone.
In other words, gross negligence is a person's voluntary disregard of the need to exercise due care, which results in injury or property damage. In addition to facing severe penalties, the at-fault party who was found to be grossly negligent could be ordered to pay punitive damages to the victim.
Punitive Damages in Personal Injury Cases Involving Gross Negligence
Punitive damages are paid in addition to compensatory damages in cases that involve gross negligence. In New Jersey, punitive damages are enhanced monetary damages intended to punish the defendant for their outrageous conduct and deter others from engaging in similar conduct in the future.
For example, a victim of a drunk driving accident in New Jersey may be entitled to punitive damages since operating a motor vehicle under the influence of alcohol or drugs usually amounts to gross negligence.
Many states limit the amount of punitive damages an injured victim can receive. In New Jersey, punitive damages are capped at up to five times the amount of compensatory damages or $350,000, whichever is greater.
If you suspect that the at-fault party was grossly negligent in your accident, talk to a skilled Morristown personal injury attorney. Proving gross negligence in a personal injury case is more difficult than proving ordinary negligence. That is why you should contact an experienced attorney to help you gather evidence and prove that you are entitled to punitive damages. Contact the Law Offices of Michael P. Burakoff to receive a consultation. Call at 973-455-1567.
https://www.burakofflaw.com/sussex-county-nj-nursing-home-hit-with-a-class-action-lawsuit-over-covid-19-deaths/