How Much Can I Get For Pain And Suffering?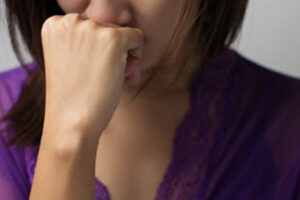 If you are injured by a third party, such as by a car accident, slip and fall, medical malpractice, defective product, dog bite, assault, or other incident, you can typically recover compensation for economic and non-economic damages. Economic damages are pretty straightforward and refer to quantifiable financial costs or anything that you have paid for out of pocket, such as medical bills, property damage, and lost wages.
Non-economic damages are more emotional in nature. A common example is pain and suffering. Pain and suffering may occur due to events such as broken bones after a car accident, head trauma from a slip and fall, loss of vision after being assaulted, or a doctor perforating an organ during surgery.
Pain and suffering, however, is not limited to physical injuries. Pain and suffering can also refer to mental anguish, distress, anxiety, and depression caused by events such as harassment, discrimination, wrongful arrest, hostile work environment, and excessive use of force.
What Factors Are Involved?
When it comes to determining how much money you can receive for pain and suffering, there are various factors involved, such as:
What caused the injury
Type of injury
Severity of the injuries
How much pain is involved
Cost of the medical treatment involved
Length of time needed to heal
Impact on quality of life
Impact on the the victim's job and relationships
Other factors include the limits on the insurance policy that is paying the claim as well as your degree of negligence in the accident. The more negligent you are determined to be, the less money you will receive.
The nature of the injury can play a role to some degree. Catastrophic injuries that lead to disabilities and lifelong care tend to bring in multi-million dollar settlements. However, less serious injuries still can mean a lot of money depending on the amount of medical treatment involved. Even injuries that aren't physical can result in large pain and suffering settlements. AN example would be a wrongful termination that causes significant mental issues such as humiliation or depression.
Calculating Pain and Suffering
There is no set method for calculating pain and suffering. However, many insurance companies use the multiplier method. This method totals all the plaintiff's medical bills and multiplies that total by a number between 1.5 and 5. This number is called a multiplier and it depends on factors such as:
The severity of the plaintiff's injuries
The prognosis
The impact on daily life
Some also use the per diem method, which sets a certain dollar amount per day, but New Jersey does not allow this method.
Contact a New Jersey Personal Injury Lawyer Today
While it's great to get your economic damages paid for after suffering a serious accident, you'll definitely want to get compensated for pain and suffering as well.
Get the most money possible with help from a Morristown personal injury attorney from The Law Offices of Michael P. Burakoff. We believe in full and fair compensation. Schedule a free consultation today by calling (973) 455-1567 or filling out the online form.
Source:
forbes.com/advisor/legal/personal-injury/pain-suffering-settlement-examples/