The real-world benefits of an experienced personal injury lawyer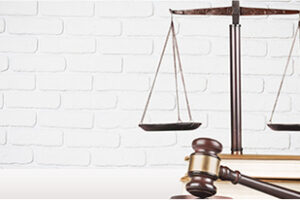 Being injured in a motor vehicle or other kind of accident in which you bear no fault is as frustrating as it is painful. Victims of these accidents are often overwhelmed by frustration as medical expenses continue to mount throughout the recovery process. It can feel like there is no way to overcome the many obstacles one must face after suffering catastrophic injuries.
Lack of the finances necessary to get the right medical care usually occupies the minds of most victims. Where can they get the help they need to improve their chances of recovery? Sometimes, the solution lies inside a personal injury attorney's office. However, your chances of success increase when you choose a lawyer with experience handling personal injury cases.
Our law firm has helped many residents all over the state of New Jersey recoup the finances necessary to enhance recovery after suffering catastrophic injuries. This experience comes with benefits you may have never considered including:
Thorough accident and injury investigations.
An objective viewpoint when assessing your case.
Knowledge of the ins-and-outs of working with insurance companies.
Zealous representation if your case goes to trial.
Settlement negotiations that keep your needs in focus.
Advocacy and skill in working through any legal "red tape."
In the end, a committed personal injury attorney with experience can strengthen your case in numerous ways. Through it all, your lawyer has only one major goal: making you as whole as possible so that you can carry on with your life. Please visit our case summaries web page to see how we have helped many of your New Jersey neighbors. You can also find more information about personal injury throughout our website.