Man Arrested After Killing Teen in Bicycle Crash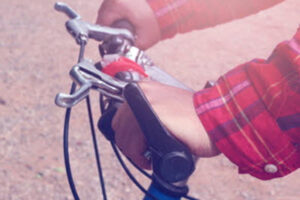 In New Jersey, many people drive cars. Many others ride bicycles. These modes of transportation need to be able to coexist on roadways. Sometimes drivers are careful around bicycles. Many are not, causing fatal accidents and not even stopping to offer medical aid.
Sadly, this recently happened in New Jersey. A man driving a van ran over a teen boy and fled the accident scene without stopping.  The boy was killed in the crash, but the driver was later arrested for hit and run. The fatal accident occurred on the afternoon of July 7 in South River.
A 14-year-old boy was crossing the intersection of Whitehead and Russell avenues. He was on his bicycle when a van hit the gas and swerved behind him, intentionally hitting him. A neighbor's security camera caught the accident on the video. There was footage of the teen looking at the van before it ran over him and took off. The neighbor could tell right away that the boy was dead.
First responders arrived in just a few minutes. Neighbors watched in horror as emergency crews tried to perform CPR on the boy. However, they could not revive him and they transported him to the hospital. The boy later died there.
The driver of the van, a 63-year-old man, was later arrested and charged with the fatal hit-and-run. He is currently in police custody at the Middlesex County Adult Correctional Center. He will be attending a pre-trial detention hearing in Superior Court. An investigation into the accident is still ongoing.
Why Are Bicycle Accidents So Severe?
Bicycles are so much smaller than passenger vehicles. Because bicycles have no protection, unlike cars and trucks, riders can suffer extensive injuries. They have no safety features, such as airbags and seat belts, to protect them. This can lead to fatal injuries.
Another thing to keep in mind is that there are physical and biological forces at work that make these accidents so severe. How fast a cyclist is traveling, their weight, and how suddenly they stop all factor into the severity of the injuries.
When a person collides with a hard object, their injuries will be more serious if they stop suddenly. Sudden stops can cause the brain to hit the skull, resulting in brain injuries. While helmets provide some additional cushioning, the injuries can still be severe.
Bicycle accidents may also involve friction, especially in the event of a sliding injury. Even when the bicycle stops, the rider keeps moving, so they may fly over the handlebars or off the side of the bicycle.
Contact a New Jersey Personal Injury Lawyer Today
Motorists need to be wary of other vehicles on the road, including bicycles. And if they do hit a vehicle, they need to stop and offer medical assistance.
Bicycle accidents have a high risk of serious injuries. If you were injured in a bike crash, seek legal help from Morristown bicycle accident attorney from The Law Offices of Michael P. Burakoff. Schedule a free consultation by calling (973) 455-1567 or filling out the online form.
Source:
abc7ny.com/hit-and-run-driver-arrest-south-river-nj/13478184/