Workplace Safety: What Employers and Employees Can Do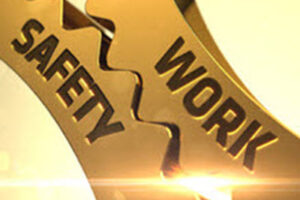 June is National Safety Month, which encourages everyone to stay safe in whatever they do. This especially applies to employers and employees, who need to do their part to prevent safety issues in the workplace. But even in July and beyond, safety is still important. Hazards do not go away, so it's important to be vigilant year round.
National Safety Month celebrates the important topic of personal and professional safety. Being safe is often not the same as having fun, but people need a powerful reminder that being safe means avoiding injuries and fatalities. If you're not safe, an incident can cause medical issues and emotional trauma that can last a long time or even the rest of your life.
Workplace safety is beneficial. Employees stay safe and are healthy enough to work and earn a living. Employers experience less turnover, plus increased safety means lower insurance costs and less risk of lawsuits.
Overall, the goal of National Safety Month is to reduce accidents, improve well-being, and create a culture that engages in safety actions and takes safety seriously. However, workplace safety is important all the time. Here are some tips to make the work environment safe.
What Employers Can Do
Proper procedures, safeguards, and training are necessary or else safety incidents are more likely to occur. There are many strategies that employers can use to promote safety in the workplace. It is important to follow best practices that comply with relevant laws and regulations.
Employers also need to identify potential risks and develop safeguards and training programs to address those risks. Formal policies can help build a culture around safety.
Employers who prioritize safety will focus on ongoing training and regular assessments. They should not let safety issues slide. Encourage employees to be engaged in safety. This is not an easy task, but it will get them thinking about their work environment a bit more. Have workers report any safety issues they see. Offer workshops and fun activities surrounding safety. You may want to consider contests or employee recognition programs and rewards that revolve around knowledge of your workplace's safety policies.
It's always a great time to get your employees involved in safety. When you avoid hazards, you create a safe, healthy workplace, which benefits everyone. Employers should not take shortcuts in this area.
Contact a New Jersey Personal Injury Lawyer Today
Safety is important at all times of the year, as workplace accidents can happen at any time. Employers and employees need to be aware of dangers that lurk in the work environment and take the appropriate steps to remedy the situation and remove the hazards.
If you have been injured in the workplace, a Morristown work-related accident attorney from The Law Offices of Michael P. Burakoff can assess your claim and help you understand your legal options. To schedule a free consultation, call (973) 455-1567 or fill out the online form.
Source:
ohsonline.com/articles/2023/06/29/strategies-for-reducing-workplace-accidents.aspx