How To Handle Insurance Claims After Auto Accidents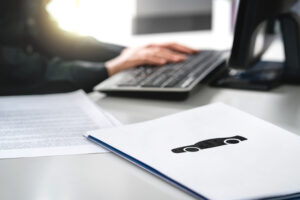 Morris County Car Accident Lawyer Pursues Fair Compensation for Your Injuries
Personal Injury Attorney providing counsel Across Morris and Sussex County with Offices in Morristown and Newton NJ
Automobile insurance in New Jersey is known as "no-fault insurance" because no matter who or what causes your car accident, this insurance ensures that every driver has certain losses covered, including medical expenses. Typically injured drivers and passengers must first turn to their own personal-injury-protection (PIP) car insurance coverage to get compensation for medical bills, lost income, and other out-of-pocket losses after a crash, regardless of who might have been at fault.
At the Law Offices of Michael P. Burakoff, we take the time to analyze your claim, go over your legal options, fight for your rights and litigate on your behalf against the insurance companies. We consider that an agreement between the involved parties is not an option unless the insurance company offers an amount that justly compensates our injured client.
Call 973-455-1567 to reach one of our offices or visit our website to access our online form to schedule an appointment for a complimentary initial consultation.
Sussex County, NJ Car Accident Attorneys Encouraging You To Protect Yourself
There are so many factors to consider in an accident. There are very basic things that you can do to assist yourself.  If you are hurt,go to the doctor.  Contact your insurance company. Obtain a police report. Even though NJ state law does not require calling law enforcement unless the accident results in injury, death or damage in excess of $500, a police report can help determine who was at fault.
If an occupant of the other car was hurt you should not discuss the accident.  You do not know how injured the person may and they may eventually decide to sue your insurance company and you personally.  If the passenger has difficulty getting medical reimbursements or has suffered a catastrophic injury, they will need to seek recovery from you and your company. They may try to use any and all information they have to assist in their recovery.
Photograph the Accident Scene and Injuries
Take pictures of your vehicle and the scene (i.e., skid marks, weather conditions, where the vehicles landed, your injuries) as soon as possible after the accident. It is difficult to dispute the severity of the physical and automotive damage if pictures are taken at the scene.
Time Period to File an Accident Claim With Your NJ Insurer
You should always notify your insurance company as soon as possible after an accident to protect your rights to collect benefits. Your policy should state the time period you have to report your accident to your insurance provider.  The usual window of time is no more than seven days, but sometimes it may be up to 30 days. If possible, it is recommended not to wait that long as reporting immediately is best. Because New Jersey is a no-fault state, you should report the accident and your intent to file a claim to your insurer. If the at-fault driver was uninsured, then your own uninsured/underinsured motorist coverage will come into play.
Basics of Communicating With Your Insurance Company
You do not have to discuss the details of the accident with your own insurance company before you talk to an experienced motor vehicle accident lawyer. You should not talk to a representative of any other insurance company before you talk to an independent attorney. You should not sign any paperwork, releases or settlement agreements before you consult a lawyer.
Do not admit fault. Giving you insurance company too much info can detract from your claim. Stick to the basic facts of the accident, like:
you were in an accident
the location of the accident
the date and time of the accident
a short description of what occurred (i.e., I was side-swiped).
Document Your Injuries and Treatment with a Diary
Keeping a daily or weekly diary of any resulting injuries, treatment, and progress can help determine the nature and severity of the physical or psychological trauma you endured.
Bad Faith Insurance Claims Lawyer Morristown, NJ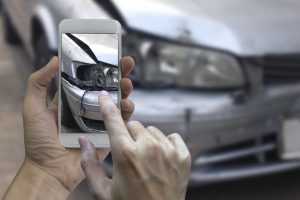 Although you are working with your own insurer, the company is not on your side. Insurance companies and their adjusters are focused on paying you as little as possible for your claim.
If you are having difficulty obtaining the compensation you deserve, our attorneys can handle the details of a bad faith insurance claim on your behalf. We have decades of experience handling various personal injury claims and can help you get the compensation you need.
Contact a Car Accident Attorney at Our Newton or Morristown Offices Today
Attorney Michael Burakoff has more than 40 years of motor vehicle accident, personal injury trial, and negotiation experience. He has fought for medical expense, lost income, and pain and suffering personal injury compensation for the victims of serious and catastrophic injuries in towns across Morris County and Sussex County, including Newton, Netcong, Dover, Hopatcong, Mt. Olive, Rockaway, Hanover, Parsippany, and Morristown.
For more information or to schedule an appointment regarding bad faith insurance, a third-party claim, or issues related to uninsured or underinsured motorists, please contact us through our website or call us 973-455-1567  to properly file your case and start working on your fair compensation.