What do I do if I've been injured in a hit-and-run accident?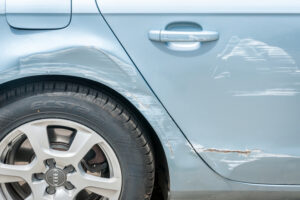 Morristown Hit and Run Accident Injury Attorney
Serving Injured patients in North Jersey Clients with Offices in Morristown and Newton NJ
A car accident is a scary experience, but more startling is ahit-and-run when the car that struck you leaves the scene of the accident. AAA defines a hit-and-run accident as one in which at least one party involved in the car accident leaves the scene without offering sufficient information. In New Jersey, between 2006 and 2016, there were over 400 deadly hit-and-run accidents, according to the AAA Foundation for Traffic Safety. Unfortunately, hit-and-run accidents are on the rise in New Jersey and across the country. A 2018 study by AAA found that on average, 682,000 hit-and-run accidents have occurred annually since 2006. The years between 2009 and 2016 showed a 60 percent increase in instances of hit-and-runs, and by 2016 records showed that one hit-and-run occurs every minute in the U.S., a treacherous statistic for drivers. So what do you do if you are the victim of a hit-and-run?
First steps after being in a hit-and-run
Being involved in a hit-and-run, like any accident, is a stressful experience. Here are some steps to take after the incident, that should prove to help your physical and mental well-being, as well as, gather as much information as you can that will help in filing a claim and protecting your rights.
Stay Calm After an Auto Accident
The most important thing is to stay calm. Deep breathing will help your physical and emotional body come back to balance after the stress response has been triggered, and this will also help you find the mental concentration to notice important elements of the accident scene that may be of importance for your accident claim and case.
Gather and Write Down Any Information You Can About the Fleeing Vehicle
Write down the license plate, make, and model of the fleeing car if you are able. This information supports authorities in their search and provides important information to your car insurance carrier as it relates to your accident claim. Do not, under any circumstances, follow the car, even if you were unable to gather the information that would help authorities find the guilty party. Even in the absence of that information, there are options to recover losses incurred in the accident. Stay at the scene of the accident in a safe place, and await authorities.
Seek Medical Attention, Talk to Witnesses, Note Time and Details of the Scene
As in any car accident, the most important priority is to seek medical support if necessary. Gather the contact information of any witnesses that were present for the accident. Additionally, make a note of the exact time and location at which the accident occurred, and any other details regarding the scene and event. Then, file a police report and an accident claim with your auto insurance carrier.
What auto insurance coverage options are thereafter a hit-and-run?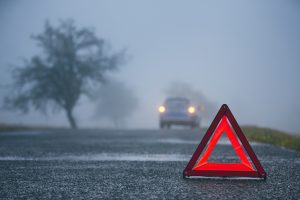 By law, all New Jersey auto insurance includes Uninsured Motorist Coverage, and it is through this avenue that you will be able to seek recovery for losses. In order to pursue this route, however, it is imperative that you have the legal support of an experienced accident attorney to ensure that the full extent of your medical expenses and material damages are recovered.
Uninsured Motorist Coverage, which includes Uninsured Motorist Bodily Injury (UMBI) coverage handling medical expenses incurred as a direct result of a hit-and-run accident and Uninsured Motorist Property Damage handling car repairs, is set into motion when the other vehicle does not have insurance coverage. This would be the case in a hit-and-run, as you don't have access to the auto insurance information of the liable party.
Contact Our Morristown Personal Injury and Hit and Run Attorney Today
All drivers in New Jersey and across the country have a legal responsibility to remain at the scene of an accident in which they have taken part or risk legal penalties. If you have been involved in a hit-and-run accident, contact a member of our experienced legal team today. We will walk you through your next steps, options, and serve as a liaison for the auto insurance provider as Uninsured Motorist Coverage is activated to ensure that all of your car repairs and medical expenses are covered to the extent of your legal rights.
At The Law Offices of Michael P. Burakoff, we have extensive experience helping accident victims and their families to recover full and fair compensation in New Jersey, Morris County, and Sussex County, including towns like East Hanover, Morristown, Parsippany, Denville, Dover, Netcong, Hopatcong, and Newton.
To speak with Michael Burakoff and our legal team today in a free and confidential consultation regarding a bicycle accident, pedestrian accident, hit and run accident, or any other kind of accident, your options for recovering a fair compensation, please contact us online, or through either our Morristown office or our Newton office at 973-455-1567.