What Should I Do if I Have Been in a Car Accident?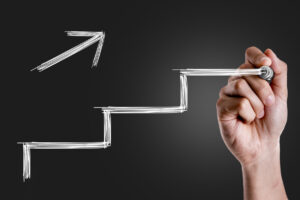 What Should I Do if I Have Been in a Car Accident?
Being involved in any kind of motor vehicle accident can be a traumatic experience, and sometimes life-changing. It can also be a little overwhelming as there will be a variety of concerned parties, including insurance companies, the police, eye-witnesses, medical and emergency response personnel, and potentially even a personal injury attorney.
With that being said, here are a few tips to help you safely and efficiently recover from any kind of motor vehicle accident, including a car accident, truck accident, motorcycle accident, or a bus or train accident.
"Ensure Your Safety, the Safety of Your Passengers, and the Safety of Other Involved Parties"
Morris Plains Car Accident Injury Attorney
The most important thing you can do anytime you are in a car accident is to first ensure your own safety, the safety of your passengers, and the safety of other involved parties. Depending on where your accident occurred, this may involve exiting your vehicle and getting out of harm's way of fires or oncoming traffic. Or, if your accident occurred on a busy highway like I-80, it may be safer to remain in your vehicle rather than risking walking across the highway and oncoming traffic.
This can be a bit of a judgement call, and there may be scenarios where you are unable to move even if you felt like it was needed. The most important thing to remember is the time-proven idea of "safety-first".
"Call Emergency Responders"
Parsippany Highway Accident Lawyer
Once you feel that you and your passengers are out of immediate danger, your next step should be to call emergency responders if they haven't already been notified by dailing 911.
Emergency response will include ambulances and medical personnel, police to secure the scene of the accident and document what has happened, and potentially even the fire department if there is risk or evidence of a fire.
The sooner emergency responders are contacted, the sooner they can arrive to the scene of the car accident, and begin helping all involved parties.
"Record as Much Evidence as Possible"
Dover Motor Vehicle Injury Attorney
Even though it is the responsibility of responding law enforcement officers to document the scene of the accident and the given statements of involved parties and witnesses to the accident, if you are able to, it can go a long way to record certain pieces of information yourself.
This can include things like taking photos of the accident, getting the names and numbers of eye-witnesses, and generally recording any other information which may be relevant to your accident in terms of what happened, how did it happen, why did it happen, etc.
Again, while this is generally the responsibility of the police, the more information you have the better when it comes to working with insurance companies, and securing compensation for your accident, injuries, and damages, whether through a claim with your own insurance provider (a first-person claim) or a claim with the insurance provider of the responsible part (a third-party personal injury claim).
"Seek Medical Attention"
East Hanover Accident and Injury Lawyer
Seeking medical attention if you have been hurt in a car accident seems like an obvious next step. However, even if you just feel "shaken up" but ok, it is still critical that you seek medical attention as quickly as possible after your accident.
Some injuries take time to present themselves, for example brain injuries, spinal cord injuries, and internal injuries, and the longer you wait to visit a doctor, the worse these injuries can become.
In addition, the less time there is between your car accident and when you speak with a doctor and actually diagnose your injuries, the easier it will be to directly link those same injuries to your accident. If too much time transpires between the two events, insurance companies can argue that you were hurt in some other way, and that your injuries were not caused by your accident (meaning, they don't have to pay for them).
Bottom line. if you were in an accident, go see a doctor ASAP.
"Speak with an Experienced Injury Attorney"
Morris County Personal Injury Attorney
Finally, if you have been involved in a car accident, trust that you WILL be hearing from your insurance company soon thereafter, and possibly the insurance company of other involved parties.
Insurance companies are for profit businesses, meaning their profits come before your own well-being. As helpful as they may seem, it is highly recommended that you speak with an experienced Morris County injury attorney before speaking with any insurance company.
By first speaking with an attorney, you can get a better sense of whether or not you may have a case for seeking injury compensation from other responsible parties, what you should and shouldn't say to the insurance companies, and what your next steps are in the car accident injury process.
Contact a Morris County and Sussex County Car Accident Injury Lawyer Today
At The Law Offices of Michael P. Burakoff, we have extensive experience helping our clients and their families to recover full and fair car accident injury compensation in towns across New Jersey, Morris County, and Sussex County, including Dover, Netcong, Morris Plains, East Hanover, Hopatcong, Denville, Newton, Parsippany, Morristown, Florham Park, and more.
Attorney Michael Burakoff believes in working closely and attentively not only with his clients, but with their families as well. This is because he understands the extreme strain that a serious injury can place on any family, and the need to have all involved parties actually involved in the process.
To speak with Michael Burakoff and our legal team today in a free and confidential consultation regarding any kind of accident or motor vehicle accident, your options for recovering compensation for your injuries and damages, and how exactly we can help you to do so, please contact us online, or through either our Morristown office or our Newton office at 973-455-1567.