Fearful Residents Don't Want Vicious German Shepherd To Return To Owner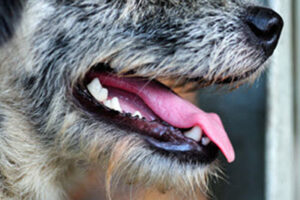 Dog attacks happen often and when they do, they can cause significant physical and emotional harm. Dogs can attack not only humans but pets as well. They often attack other dogs and can cause severe injuries and even death.
Sadly, this was the case in September, when a small dog named Bella was attacked by a German shepherd on Raspberry Trail in Warren. Bella did not survive the attack.
The German shepherd was taken away from its owners three days after the bloody September 12 attack. The owners have asked for the dog back in exchange for a higher fence on their property so that the dog cannot escape and cause harm to others in the neighborhood.
On October 12, Township committee members held a meeting to discuss the next steps.  The matter has been returned to municipal court after being informed of a proposed consent order between the dog owner and municipal prosecutor. The prosecutor was obligated to forward the proposed consent order to the town committee.
The Township attorney, however, claims that the committee cannot make a decision on the consent order and are allowing it to proceed in municipal court. However, committee members do want to beef up a township ordinance that deals with vicious dog incidents with the goal of protecting residents and their pets.
The fatal mauling happened on September 12, when two German shepherds came onto Bella's owner's property. It was a bloody outcome, killing Bella. The owner could not even stop the attack.
Bella's owner said municipal law should require that owners of dogs that have attacked in the past should post a sign on their property showing this information, so neighbors will know. Two other neighbors said that the German shepherd has had three attack incidents since August 2020. In one case, a human was bitten.
Another person who lives on Raspberry Trail questioned how safe the neighborhood would be if the dog returned home to its owner. Would she be able to protect her son? Would she need to carry a weapon? Another neighbor said her young son watched the attack from the front door of their home. She wondered what would have happened if he had been near the dog.
The German shepherd's owner does not have a "Beware of Dog" sign on their property. The neighbors live in fear of what could happen if the dog returns.
Mayor Victor Sordillo was almost brought to tears as people shared their stories, expressed their fears, and hoped for stricter enforcement.
Contact a New Jersey Personal Injury Lawyer Today
Dog attacks can leave a neighborhood feeling fearful. A dog has already been killed. Could a child, parent, or elderly person be next?
Have you suffered injuries in a dog attack? If so, contact a Morristown dog bite injury attorney from The Law Offices of Michael P. Burakoff. Let's discuss your situation and help you move on. To schedule a free consultation, call (973) 455-1567 or fill out the online form.
Source:
newjerseyhills.com/echoes-sentinel/news/german-shepherd-that-mauled-dog-should-not-return-neighbors-say/article_c87e13da-b323-5573-b318-97626059e1b2.html