1 Killed In NJ Crash Between Car, Pickup Truck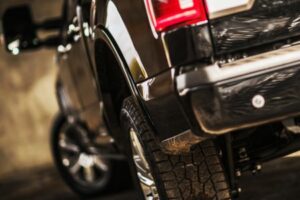 When a vehicle loses control, it can result in a deadly crash. Sadly, that was what recently happened in New Jersey when a sedan crashed into a pickup truck, killing the driver of the sedan. The fatal crash occurred on the morning of October 19 on Route 9 in Old Bridge.
The crash occurred on southbound Route 9 after the intersection of Route 9 and Old Bridge Matawan Road. An Infiniti sedan lost control and veered across the grassy median. It then went into the path of a Chevrolet Silverado that was traveling south.
The pickup truck could not stop in time. It hit the driver's side door of the Infiniti, causing it to spin around. The driver of the Infiniti died at the accident scene. The driver of the Silverado was taken to a local hospital with serious injuries. Neither vehicle had any other occupants beside the driver.
The accident closed Route 9 in both directions and caused heavy traffic on Routes 18, 34, and 79 due to the extra traffic from the closure. Route 9 was closed for five hours and finally reopened at noon that day.
What Causes Loss of Control?
Motor vehicles are not always easy to operate. One wrong move can lead to disaster. A driver can lose control of their vehicle in numerous ways, such as:
Weather conditions. Rain, ice, and snow can make roads slick. A puddle of water can cause a vehicle to hydroplane. A vehicle may also go off the road.
Road conditions. Potholes and gravel can cause a vehicle to skid or lose control, especially if the driver has to swerve.
Going too fast can cause a driver to lose control of a vehicle. This is especially true around curves.
Mechanical failures. Vehicles should be well-maintained. When they unexpectedly sustain tire blowouts and brake failures, drivers are usually unprepared, which makes loss of control more likely to occur.
The two main factors in loss of control are oversteering and understeering. This is particularly true when going around curves or turns at higher rates of speed and driving in inclement weather. The trick is to slow down, avoid turning the steering wheel too abruptly, and brake slowly.
You can also protect yourself when around other drivers by:
Giving other motorists plenty of space
Keeping your eyes on the road at all times
Looking ahead for hazards in the road
Using extra caution near motorists who are speeding or driving erratically
Contact a New Jersey Personal Injury Lawyer Today
Car accidents can happen when you least expect them. If you can't avoid them, then at least make sure you get full and fair compensation for all your damages.
A Morristown car accidents attorney from The Law Offices of Michael P. Burakoff can help. We have more than 40 years of experience handling these claims. Get started with a free consultation. Call (973) 455-1567 or fill out the online form.
Source:
nj1015.com/fatal-crash-between-pickup-car-closes-route-9-in-old-bridge-nj/