Walmart Sued Over Defective Electronic Product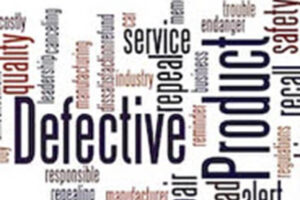 While retail stores do not usually manufacture the goods they sell in their stores, they still have a responsibility to ensure the products are safe for consumer use. When a product is defective, it can cause a lot of frustration for customers who expect that the goods they buy will work as intended.
Retail giant Walmart is facing a class action lawsuit after selling a tablet that is prone to breaking. The products in question are the Onn touchscreen tablet computers. The lawsuit was filed in May when a shopper claimed that the 2019, 2020 and 2021 Onn Surf and Pro tablets are prone to cracking.
According to the lawsuit, the tablets develop "dead pixels" and stop working under normal pressure. Walmart is allegedly aware of the issues with the electronic devices but has failed to fix them. In addition, Walmart refuses to repair the tablets for free when customers take the products back to the store.
The lawsuit states that Walmart's deceptive and fraudulent business practices have caused owners of the Onn tablets to suffer a loss of money and value. The violations are allegedly worth more than $5 million.
The lead plaintiff in the Walmart class action lawsuit claims that his 9-inch Surf Tablet Pro developed black blotches after four months of normal use. Eventually, the touchscreen stopped working. When the man purchased the same model, a crack appeared along the bottom of the touchscreen within days. The crack proceeded to spread across the screen, causing the touchscreen to stop working. The man seeks monetary damages and equitable relief for the class.
Because Walmart would not fix or replace the Onn tablets, this is considered a breach of implied and express warranties. It is also a fraudulent misrepresentation of the product.
According to the lawsuit, Walmart's lack of action is also a breach of the Magnuson-Moss Warranty Act. While the law does not require products to have a warranty (they can be sold "as is"),  if it does have a warranty, the warranty must comply with this act. The Magnuson-Moss Warranty Act was created to fix problems caused by manufacturers unfairly using disclaimers on warranties. The goal is to protect consumers as much as possible.
Walmart has commented on the lawsuit, stating that the retailer does not manufacture the items in questions. Walmart expects that all suppliers provide quality products that meet customers' expectations. The retailer will respond to the lawsuit in court as appropriate.
Contact a New Jersey Personal Injury Lawyer Today
Defective products are prone to breaking and can sometimes even cause injuries. If you have been affected, make sure you get prompt legal help.
A Morristown product liability attorney from The Law Offices of Michael P. Burakoff can assist you with a detective product. If you have suffered damages, make sure you are fully compensated. To schedule a free consultation, fill out the online form or call (973) 455-1567.
Source:
the-sun.com/news/8237620/walmart-sued-defective-product-weeks-lawsuit-conspiracy-retailers/