County in New Jersey sues insurance company for $15 million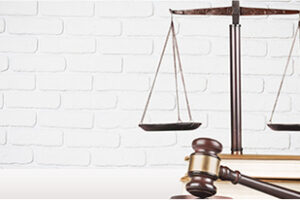 What good is it to have insurance if your insurance company refuses to pay when you need it? Most of us have purchased auto insurance. It is supposed to be our safety net in case of an accident.
When it comes to car insurance, New Jersey is a "no fault" state, according to the New Jersey Department of Banking and Insurance. That means that when you are injured in a car accident, no matter whose fault it is, your insurance company is responsible for paying any medical expenses you incur. However, in some circumstances, such as negligent behavior by a drunk driver, victims may be able to receive compensation from the negligent party's insurance company.
An experienced New Jersey attorney can help an accident victim collect what is due them for compensation. A 2004 accident, which resulted in an 18-year-old young man losing his leg, is still the subject of court.battles.
The accident occurred in Waterford Township. An unidentified driver allegedly swerved toward or near the young man's car, causing him to hit a guardrail. One of the man's legs was severely injured and later amputated in the crash. The other driver remains unidentified.
In October 2008, Camden County alleged that the actions of the unidentified driver as well as the speed the 18-year-old was reportedly driving contributed to the crash. However, the tables turned as the young man's attorney alleged that the cause of the accident was the six-inch dip between the shoulder of the road and the road itself. His attorney also blamed the accident on the design of the guardrail, claiming it was defectively designed.
The attorney's argument was successful in swaying the jury. They agreed on an award of $31.3 million. $15 million of that amount was for pain and suffering. The $31.3 million was reduced to $19.4 million. After further appeals and negotiations, in June 2010, $15 million was agreed upon by all involved parties except State National Insurance Company, who is liable for the settlement amount.
The insurance company appealed to the federal court, declaring that Camden County made mistakes, used staff lawyers and mishandled the case. Their appeal was denied on March 31 by a U.S. District Court. The Camden County lawsuit against State National for the $15 million settlement can now go forward.
Source: NJ.com, "http://www.nj.com/camden/index.ssf/2014/04/camden_county_suit_against_insurer_can_proceed.html" No author given, Apr. 02, 2014