Common Causes of Construction Accidents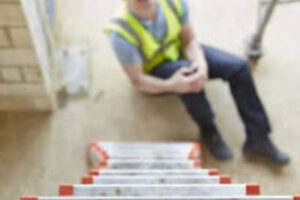 The workplace is not always a safe environment. Accidents tend to happen in places where tools, heavy materials, heights and electricity are involved, such as on construction sites. Construction workers can suffer serious injuries and even fatalities while working on a building.
Construction accidents can be caused by a variety of factors, but they tend to involve four main categories: falls, electrocutions, struck-by and caught-in/between. Read more about these accidents and how to prevent them.
Falls
Construction work typically involves heights, as contractors often build houses, apartments, stores, restaurants, office buildings and other buildings. Workers must reach the tops of these buildings, which can be 12 feet tall or more. If a person falls from this height, they can suffer serious injuries, including broken bones and head trauma.
Contributing to the severity of these injuries is the fact that many construction workers do not wear proper fall protection even though this is a violation of Occupational Safety and Health Administration (OSHA) safety rules. Ladders and scaffolds should also be used properly. If there are openings in the floor, they should be clearly marked. Falls can also happen when a person trips or slips on something, so keep clutter to a minimum and watch out for puddles of water and liquid spills.
Electrocutions
Construction workers may also get electrocuted while on the job. This is why they must exercise caution when using power tools and working around electrical poles. It's a good idea to identify utilities before working and stay away from power lines. Power tools should not be used unless ground-fault circuit interrupters are in place. Also, it's important to identify electrical hazards while on ladders.
Struck-By
Struck-by incidents involve getting hit by trucks, machinery and other objects. To avoid these accidents, avoid standing between two objects, whether or not they are fixed. These accidents may involve falling objects, so be careful where you place items. Make sure heavy objects are secure. Also, wear reflective clothing so you can be easier seen.
Caught In/Between
Caught in/between accidents are often caused by unsafe excavation work. They tend to occur when a person is stuck in a hole or trench. Dirt can cave in due to unstable soil, excessive weight and changes in weather. This amount of dirt can crush or kill a worker. A person can also die from burns, drowning and suffocation. Caught in/between accidents may also involve a worker stuck in a machine or caught between equipment. Wear proper equipment and educate yourself on safety procedures to prevent these accidents.
Contact a New Jersey Personal Injury Lawyer Today
Construction accidents can lead to serious injuries and even death. In many cases, a workers' compensation claim may not be sufficient. You may need to file a lawsuit to get the compensation you deserve.
The Law Offices of Michael P. Burakoff in New Jersey can help determine if a third party contributed to your construction accident. We can help you get a fair outcome. Schedule a consultation today with a Morristown personal injury attorney. Call (973) 455-1567 or fill out the online form.
Resource:
osha.gov/Publications/3216-6N-06-english-06-27-2007.html
https://www.burakofflaw.com/what-is-gross-negligence-in-new-jersey-personal-injury-cases/