Why is my Employer Contesting my Workers' Compensation Claim?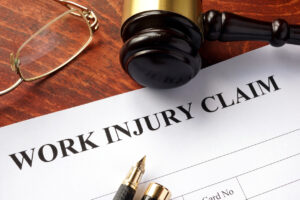 Morris County Employer Contests Workers' Compensation Claim
If you have been involved in a work-related accident in the state of New Jersey, it is probable that you are aware of the process of workers' compensation. Workers' compensation is a kind of insurance taken out by employers in order to protect the business from financial loss in the event of work related injury or illness to employees. In most cases it is a legal requirement for employers to take out this insurance so that their workers are protected financially in the event of an accident. Though the policy is paid out by the insurance company and not the employer it is common for employers to aggressively contest workers' compensation claims.
The Law Offices of Michael P. Burakoff, has extensive experience recovering full and fair compensation for our clients injured in all manner of work-related accidents and incidents in towns across Morris County and Sussex County, including Newton, Netcong, Dover, Denville, Parsippany, East Hanover, and Morristown. We know how to deal with employers and insurance companies who try to deny full and fair compensation to those injured in legitimate work-related incidents. Please call our Morristown office or our Newton office today to discuss your individual needs, concerns, and situation regarding any kind of work or construction site related injury in a free and confidential consultation.
Who Pays my Sussex County Workers' Compensation Claim?
When a worker becomes injured and files a workers' compensation claim it is the insurance policy that pays out, not your employer directly. Because of this, many would think that employers are not negatively affected by a workers' compensation claim.
In reality, when an injury occurs in the workplace, in most cases, the employer will then be subject to increased insurance premiums that will last for years. This is the reason that employers might be motivated to be dishonest or to withhold information from their injured workers about the rights that they have. In such cases it is imperative to have a legal advocate on your side who is experienced in handling these types of disputes and who has experience in workers' comp and personal injury law.
What rights and responsibilities do New Jersey employers have when it comes to injured workers?
Your employer has various legal obligations in the aftermath of you reporting the injury to them. In New Jersey, an employer must report the vast majority of work-related injuries and illnesses to the insurance company within 10 days of when they occurred.
However, if your employer believes that your claim for workers' compensation is invalid, they do have the right to request that the insurance company contests the claim. They are allowed to do this, for example, if they have reason to believe that your injury did not actually occur in the workplace or during a work-related task, as well as if they believe that you are making an exaggerated claim.
Talk to a Morristown Workers' Compensation Attorney Today
Attorney Michael P. Burakoff and our law offices have decades of experience recovering full and fair compensation for our clients injured in the workplace across New Jersey, Morris County, and Sussex County, including communities such as East Hanover, Morristown, Parsippany, Denville, Dover, Netcong, Hopatcong, and Newton.
Our firm works closely not only with our clients, but also their families. We understand how precarious a family's situation can become as medical expenses mount and the injured party is unable to work. For this reason we focus on keeping our clients and their families informed and involved throughout the legal process as we work to secure them the compensation they both need and deserve to make your life whole again.
Please speak with Michael Burakoff and our legal team today in a free and confidential consultation regarding any type work related heat-related illness and your options for making a successful financial recovery.  Please contact us online, or through either our Newton office or our Morristown office at 973-455-1567.