Whiplash Injuries Due to Auto Accidents Can be Devastating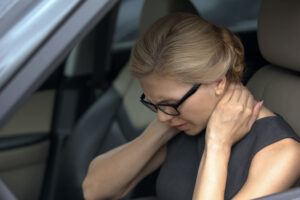 Whiplash Injury Attorneys Morris County and Sussex County NJ
Personal Injury Attorney Serving North Jersey Clients with Offices in Morristown and Newton NJ
Car accident and other motor vehicle accident injuries can have devastating effects on an individual's physical and their family´s financial well-being. Many car accidents can result in whiplash, spinal cord injuries, traumatic brain injury (TBI), or catastrophic injuries which require medical treatment. Whether they are low-impact accidents or ones that result in serious injuries, these injuries can result in extremely high medical costs and loss of enjoyment of life for a period of time, but may not necessarily be considered "permanent." Thus may not qualify for a personal injury claim in the case that the injury victim only has a limited right to sue.
If you or a loved one has been injured in an auto accident of any kind, you may be able to recover compensation for your medical expenses, lost income, and physical and emotional pain and suffering through a car accident personal injury claim.
At The Law Offices of Michael P. Burakoff, we have successfully recovered compensation for accident injury victims and their families in towns across Morris County and Sussex County, including Hopatcong, Parsippany, Netcong, Newton, Dover, Denville, Mt. Olive, East Hanover, Morristown, and more. Attorneys who "handle" auto accident claims are a dime a dozen in New Jersey. However, if you have been seriously injured in a car crash, you deserve a New Jersey car accident attorney who will do more than just "handle" your auto accident claim, and the family-focused approach of our firm will provide you and your family with exactly that kind of "extra mile" service that you truly need and deserve.
Please, call our Morristown or Newton office to discuss your unique needs, concerns, and the situation regarding any kind of car accident injury with our highly knowledgeable legal team today in a free and confidential consultation.
What is whiplash?
Whiplash is one of the most common injuries drivers or passengers suffer. Often it occurs when a vehicle is rear-ended or struck from behind by another vehicle. The sudden rear impact can cause hyperextension of the neck. As the seat pushes the occupant's midsection forward the head and neck fall back. As a result, the head and neck can enter hyperflexion as they attempt to return to a normal position.
Common Symptoms of Whiplash, Low Impact Neck, & Spine Injuries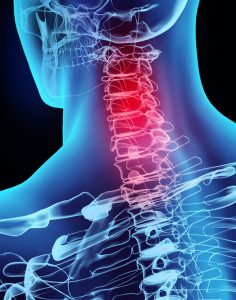 Whiplash symptoms may be present at the time of the accident, or there could be a delay of up to 24 hours before they appear. Some symptoms may not be obvious even when they are connected to serious medical conditions. Neck and head may not manifest until days or weeks after an accident, and can include:
pain and stiffness or limited range of motion
discomfort or numbness and tingling in the arms or fingers
clicking/grating
headaches
dizziness
difficulty sleeping
post-traumatic-stress-disorder (PTSD)
Though a mild case of whiplash will heal with time and treatment, in some cases, injuries sustained in relatively low-speed impacts can be serious enough to require surgery. Due to the fact that some of these soft-tissue injuries may not show up on an X-ray or MRI, accident victims may have to fight for the compensation they need to recover.
Seek Medical Care Immediately
After a car accident, you should always immediately seek medical care. Even is you're unsure if you have a whiplash injury, a doctor will be able to determine your injuries through an examination. This will ensure a whiplash diagnosis as soon as possible so you can receive the proper medical care you need. A diagnosis from your doctor will also link your injury to your accident. Your physician will rule out any previous conditions as to the cause of your whiplash, and attribute your whiplash to the actual accident and not something other than the car accident.
File a Police Report after a New Jersey Auto Accident
Failing to report the accident may result in you being charged in accordance with NJ Rev Stat §39:4-130, and possibly being fined anywhere from $30 to $100, in addition to the suspension or loss of your driving license. Even if you immediately report the accident via telephone, you may be still found guilty of failing to report an accident in New Jersey if you do not provide the written report.
Follow Your Doctors' Orders & Treatment Plan
This may shorten your recovery period and could demonstrate the severity of your injury.
File a Claim With Your Insurance Company
You should always notify your insurance company as soon as possible after an accident. Because New Jersey is a no-fault state, you will report the accident and your intent to file a claim to your insurer. Although you are working with your own insurer, the company is not on your side. Insurance companies and their insurance adjusters are solely focused on paying out as little as possible for your claim.
If you are having difficulty obtaining the compensation you deserve, our attorneys can handle the details of a bad faith insurance claim on your behalf. We have decades of experience handling various personal injury claims and can help you get the compensation you need.
Gather Proof or Evidence to Support Your Accident Claim
maintain detailed records of all information pertaining to your whiplash injury,

ask medical providers for your records and doctors' notes regarding your injury,

obtain copies of relevant medical documentation such as imaging records (MRI, CAT, etc) medical testing, prescription drugs, and other related medical documentation,

keep all medical bills from your whiplash treatment to show the expenses you incurred due to the injury,

obtain records on lost wages, missed or leave-related work records of work for whiplash treatment from your employer, and

take notes on how your injuries affect your day-to-day life.
All relevant information and documentation can be immensely useful in supporting your claim and obtaining the compensation you deserve.
Contact A Morris County Car Accident Injury Attorney Today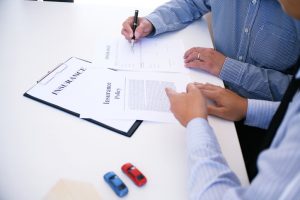 At The Law Offices of Michael P. Burakoff, our legal team has more than 40 years of experience helping clients to recover the compensation they need and deserve for car accident injuries, including those suffering from whiplash, in towns across New Jersey, Morris County, and Sussex County, including Parsippany, Newton, Dover, Netcong, Hopatcong, East Hanover, Denville, Mt. Olive, Morristown, and more.
Our firm is unique among personal injury law firms in that we focus on working closely not only with our clients but their families as well. Attorney Michael Burakoff understands just how difficult it can be for families to undergo the stress and hardship that a serious injury can cause, and as such beliefs in taking every legal step necessary to protect injury victims' rights, obtain compensation for economic injuries, and help their entire family to recover from the tragedy of a serious car accident.
To speak with Michael Burakoff and our legal team today in a free and confidential consultation regarding any kind of car accident injury or wrongful death, your options for making a successful personal injury recovery, and how exactly we can help you to do so, please contact us online, or through either our Morristown office or our Newton office at 973-455-1567.