Product Recall On Home Easy's Geek Heat Personal Electric Heaters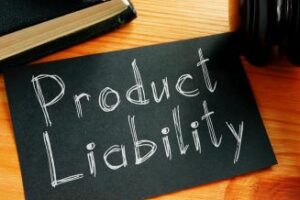 As a consumer, you have a right to expect that the products you buy will be safe when used as intended. However, some products are defective, potentially causing users to become injured.
Many New Jersey residents have likely used portable heaters at some point to keep them warm during the cold winter months. Some of these heaters may have been defective, putting lives at risk. In fact, many have been found to cause deadly fires. Statistics show that heating equipment is considered to be the second-leading cause of home fires in the United States and the third-leading cause of fatalities in homes.
On February 9, the Consumer Product Safety Commission (CPSC) announced a recall on Home Easy's Geek Heat DH-QN06 personal heaters. The reason for the recall is the possibility that the heater's toggle power switch can spark when pressed. This spark can cause a potential fire hazard. So far, Home Easy has received three reports of this defect causing a fire, but fortunately, there have been no property damage or injuries.
The recalled products have the Geek Heat logo on the top of the heater near the vent, with the model number printed on the bottom underneath the heater. The recalled appliance is white and measures 20 inches long by 13 inches wide. Approximately 3,000 units have been affected by this recall.
The portable heaters were primarily sold via online stores such as Walmart, Target, Amazon, and Wayfair, but were sold at some physical locations as well. Some of those physical locations include Value Zone chain stores in New Jersey as well as Air Force Exchange Service stores across the country. The heaters were sold at these locations between October 2020 and January 2021 and cost around $23.
How to File a Claim
What should you do if you have a defective heater? According to the company's recall notice, you should  unplug the heater and cut the electrical cord so that it cannot be used. Next, write "defective" on the heater and then take a photo of the defective heater with the cut cord. Submit the picture to Home Easy at recall@homeeasy.net and you will receive a refund from the company. If you have questions about the recall, you can contact Home Easy by calling (844) 801-8880 or emailing recall@homeeasy.net.
Contact a New Jersey Personal Injury Lawyer Today
Defective products such as heaters injure and kill thousands of people every year in the United States. If you or a loved one has been affected, make sure you understand your legal rights.
Let a Morristown product liability attorney from The Law Offices of Michael P. Burakoff help you with your case. We have experience helping those who have been injured by poorly labeled, poorly designed, and poorly manufactured products recover full compensation for their injuries. To schedule a free consultation with our office, fill out the online form or call (973) 455-1567.
Resource:
bestlifeonline.com/news-geek-heat-recall/