2 Boys Attacked By Pitbulls In Edison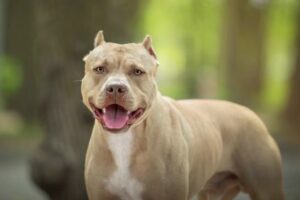 Dogs are not always friendly. Many dog owners don't know how to keep their canines under control, causing distress in the neighborhood. It can be especially devastating when children are attacked by dogs while outside playing.
This was what happened in Edison on the afternoon of November 19. Two boys were playing near a park when they were attacked by pit bulls. While the dog attacks occurred on the same day and in the same general area, they were in fact two separate incidents.
The attacks also occurred at around the same time. In fact, while police officers were responding to a dog attack inside Swales Park, there was a report of a second attack in front of a nearby house.
A 13-year-old boy suffered a broken wrist while fighting off a dog as he played basketball. The other victim, a 9-year-old boy, was playing outside his home when he was attacked by a pit bull. He was bitten on the arm.
Both dogs were wearing collars that had chain links attached to them, indicating that they may have both escaped from the same yard. So far, the dogs and their owners have not been identified. The attacks are still under investigation. Police are speaking with the boys to determine the circumstances of each case.
Are Pit Bulls Dangerous?
When you hear of a dog attack, your first thought may be: was it a pit bull? After all, in many dog bite cases, the offending dog is usually a pit bull. While pit bull owners claim that their dogs don't bite any more than other dog breeds, statistics and studies prove otherwise. Data from doctors and hospitals show that pit bulls attacks are associated with higher hospital charges as well as higher death rates when compared to bites from other dog breeds. In fact, fatal maulings caused by pit bulls cost more than $100 million per year.
One story that sticks out is when a pit bull attacked a 32-year-old pregnant woman. She was mauled to death by one of her own pit bulls. The irony was that she belonged to a group that tried to convince people that pit bulls are not dangerous. Her dog suddenly attacked her one day, biting her multiple times in her face and body. She and her unborn child were both killed.
Contact a New Jersey Personal Injury Lawyer Today
Pit bulls are widely known as some of the most dangerous dogs. Knowing that there are two of them on the loose in a neighborhood is a scary thought for kids and their parents. The boys are lucky that they were not hurt even worse or killed.
Have you or a loved one been involved in a dog bite incident? Get the legal help you need from the Morristown dog bite injury lawyers at The Law Offices of Michael P. Burakoff. We'll guide you through the process. To schedule a free consultation today, fill out the online form or call (973) 455-1567.
Resource:
nj1015.com/dogs-on-the-loose-in-edison-nj-bite-children-in-separate-incidents/