Paying for a Personal Injury Attorney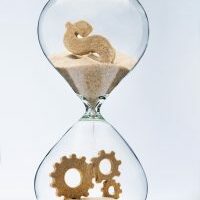 Paying for a Personal Injury Attorney in Morris County and Sussex County
When a person suffers any kind of injury in an accident which was caused by the reckless or negligent actions of another person or entity, they may be able to seek compensation for their resulting medical expenses, lost income, and physical and emotional pain and suffering through some kind of personal injury claim. However, navigating the complex waters of personal injury law, and securing a successful financial recovery becomes a vastly more likely possibility with the help of a Morris County personal injury lawyer.
But if you have been injured in an accident, and are facing rapidly mounting medical costs along with the very real possibility that your injuries leave you unable to work, how are you supposed to afford a personal injury lawyer in the first place? The answer to this question is through what is known as a "contingency fee".
Understanding Contingency Fees, Netcong Accident and Injury Attorney
By hiring a Netcong accident and injury attorney on a contingency fee basis, you are essentially agreeing to pay for your attorney's services via a percentage of whatever compensation they are able to secure for you. In exchange, your attorney will cover all of the costs of your case, including the hiring of expert consultants, court fees, and their own legal fees, and will only take payment for these financial outlays in the event that a recovery is made. If they are unable to secure you a successful personal injury recovery, you do not owe your attorney a dime.
While you are by no means obligated to pay for your attorney via a contingency fee basis, most injury victims elect to do so for the simple reason that they are unable to afford the services of a highly qualified and experienced personal injury attorney in addition to the other expenses their injuries have incurred.
The insurance company from whom you are seeking compensation will certainly hire their own expert attorneys (generally referred to as insurance adjusters), and contingency fees allow injury victims to "level the playing field" by hiring expert counsel of their own without worrying about the cost of doing so.
Creating a Contingency Fee Agreement with your Florham Park Personal Injury Lawyer
When it comes to contingency fee agreements, the first thing that needs to be understand is that all contingency fees are capped at 33 1/3% in New Jersey.
While paying your attorney one third of whatever you recover may seem high to you, remember that having an attorney on your side during the personal injury process will almost always mean a much greater total recovery is secured than if you had elected to represent yourself, and many injury victims who do not seek legal representation are unable to secure compensation at all. Additionally, this greater total recovery that your attorney can secure for you will often pay for the contingency fee, if not more.
One exception to this 33 1/3% contingency fee cap is when the injured individual seeking compensation is a minor (under the age of 18). When personal injury claims are being filed on behalf of a minor, their personal injury lawyer's contingency fee will be set to 25%.
The bottom line is that contingency fees are an excellent way for injured party's to retain experienced, highly qualified, and effective legal representation without worrying about the costs of paying for this level of service in addition to the many expenses that may already be mounting due to their injuries.
Contact A Morris County Personal Injury Attorney Today
At The Law Offices of Michael P. Burakoff, we have extensive experience securing full and fair personal injury compensation for clients and families in towns across Morris County and Sussex County, including Netcong, Florham Park, Newton, Morristown, East Hanover, Hopatcong, Dover, Denville, Parsippany, Rockaway, Mt. Olive, Chatham, and more.
Attorney Michael Burakoff takes a unique approach to personal injury law by focusing on working closely not only with his clients, but with their families as well. This is because he understands just how difficult an injury and its results can be to the lives of the injury victim and their family, and is dedicated to keeping his clients and their families as informed, involved, and emotionally and financially secure as possible throughout the personal injury claims process.
If you or a loved one has been injured in any kind of accident which was the result of the reckless or negligent actions of another party, including any kind of car accident, truck accident, motorcycle accident, construction accident, an accident on a dangerous or poorly maintained property, a slip and fall, and more, Michael Burakoff and our legal team are prepared to discuss your unique needs, concerns, and options in a free and confidential consultation. Please, contact us online, or through either our Morristown office or our Newton office today at 973-455-1567.