New Jersey MacBook Owners May Be Eligible To File Defective Product Lawsuit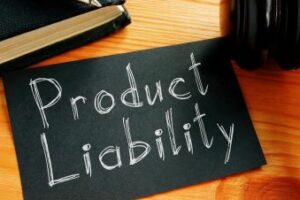 When you think of defective products, vehicles, medical devices, appliances and child toys are probably the ones that come to mind. However, electronic devices can also be defective. While they may not cause death or even serious injuries, they can cause a lot of frustration, especially for consumers who have to use them often, such as for work.
Owners of certain Apple MacBooks have been experiencing issues with the laptops' keyboards, which feature a unique butterfly design. While it may look good, it has been causing problems for many users.
In fact, consumers have filed lawsuits against Apple for these keyboards. A judge has approved a class action lawsuit in California. Customers who reside in California, Illinois,  New York, New Jersey, Florida, Michigan and Washington are eligible to join the class-action suit. Qualifying products include the 2015 MacBook, the 2016 MacBook and MacBook Pro, the 2017 MacBook and MacBook Pro, the 2018 MacBook Pro and MacBook Air, and the 2019 MacBook Air and MacBook Pro (excluding the 16-inch MacBook Pro, which was released in November 2019).
The butterfly keyboard has been causing frustration for Apple users since 2015. It is known for its sticky keys. Also, the keyboard refused to work when certain keys were pressed. Overall, there were issues with the keyboard not working properly.  In addition, the slim design caused discomfort during use. A blogger even called the keyboards the "worst products in Apple history."
Apple saw that customers were returning the MacBooks with butterfly keyboards at a higher rate than products without the keyboard. While Apple made some modifications to the design of the butterfly keyboard, it was still considered defective. Apple continued to use the butterfly keyboard on the MacBook Pro and MacBook Air until 2019.
At first, Apple brushed off the concerns and told MacBook users that all they had to do was use compressed air to keep the keyboards clean. In 2019, Apple changed their tune and issued a formal apology to users. Apple then started to offer free repairs and issue refunds to those impacted by the defective keyboards.
The  butterfly keyboard is no longer being used on new MacBooks. In 2020, Apple replaced it with the Magic Keyboard. It features enhanced features and allegedly provides a great typing experience. In contrast to the butterfly keyboard, the Magic Keyboard has been described as "the best typing experience ever on a Mac notebook."
Contact a New Jersey Personal Injury Lawyer Today
While many people may not be concerned about a defective laptop keyboard, it is an issue that can cause stress and confusion from decreased functionality. Plus, there is the potential for the design to lead to carpal tunnel and other hand and wrist injuries.
If you suffered damages due to a defective keyboard or other product, contact the Morristown product liability attorneys at The Law Offices of Michael P. Burakoff. We can assess your situation and hold the manufacturer liable for your injuries. Schedule a free consultation with our office today by calling (973) 455-1567 or filling out the online form.
Resource:
businessinsider.com/apple-butterfly-keyboards-class-action-lawsuit-2021-03