Blindness Caused By Negligence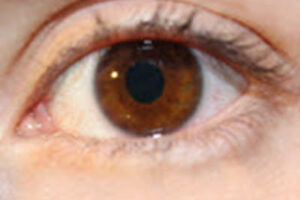 If you've been able to see your entire life, you certainly don't want to experience blindness at any point. To go from near-perfect vision to no vision at all is a catastrophic injury that can impact your life in many ways.
Blindness can happen in several ways. Many people go blind after suffering from medical conditions such as strokes and glaucoma and other eye diseases.
However, there are a couple ways in which a person's blindness can warrant a lawsuit. Here are some examples of a third party causing a person to lose their vision.
Medical Mistakes 
A doctor's negligence can lead to blindness. Many people have eye diseases that progress further and lead to blindness if the doctor takes an inappropriate action or no action at all. For example, if the doctor does not recommend medications or surgery to delay the disease's progression, then they can be held liable under medical malpractice laws.
Blindness can also occur after a surgical procedure. If the doctor hits a nerve during brain surgery, for example, this can lead to eye issues and even blindness.
Newborns can also suffer from blindness at birth. Babies can suffer from retinopathy at birth but this can be prevented if doctors screen for it. Other labor and delivery complications can lead to blindness as well. 
Assault 
A person may be intentionally injured by another person and they can suffer from blindness if they are poked or hit in the eye. A person can also use their hands or fists to cause a person to suffer eye injuries, including blindness. Fights—whether intentional or as domestic violence—can also cause a person to go blind.
Trauma
Blunt trauma is caused by an accidental injury to the eye. This can happen in many ways. A person can get hit in the eye by a hook, for example. A person may be poked in the eye by a stick or other sharp object. Someone who is welding could be hit by a metal fragment. Exposure to chemicals such as cleaning materials can also cause eye injuries. Fires and explosions can also lead to blindness.
Car Accidents
A car accident can cause a person to suffer head trauma. Even minor head injuries such as mild concussions can lead to eye issues. A car accident can lead to retinal detachment, nerve damage, and hemorrhaging, all which can result in vision issues. While some of these may lead to temporary blindness, double vision, or sensitivity to light, in some cases, the loss of vision can be permanent.
Contact a New Jersey Personal Injury Lawyer Today
Accidents and negligence can result in catastrophic injuries, including blindness. This is a permanent injury and as such, you should ensure you receive the compensation you deserve.
The Morristown catastrophic injury attorneys at the Law Offices of Michael P. Burakoff understands how a catastrophic injury can change your life. We can assess your case and help you understand your rights to compensation. To schedule a free consultation with our office, fill out the online form or call (973) 455-1567.
Resource:
cdc.gov/visionhealth/basics/ced/index.html#:~:text=The%20leading%20causes%20of%20blindness,disorders%20include%20amblyopia%20and%20strabismus