Negligent Security Personal Injury Claims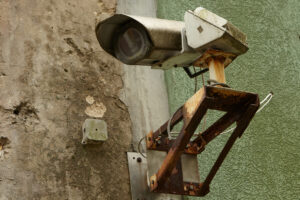 Injuries from Poor Security Attorney Dover NJ
Personal injury claims can result from a wide variety of accidents. Many injury claims are filed following things like car accidents, truck accidents, slip and fall accidents, and injuries on poorly maintained properties.
However, one type of claim many are not aware of are personal injury claims filed due to poor or negligent security. Places such as malls, parking lots, shopping centers, and even government buildings are responsible for the safety of visitors to the premises. While these places have no control over certain types of violence and crime, they do have control over others.
Security cameras, guards, and even things like metal detectors and other screening services are all available to be deployed on these properties, and when business fail to do so, or fail to maintain the level of security expected of such locations, then parties who are injured as a result may be able to recover compensation for their injuries through a negligent security personal injury claim.
In today's article, we will discuss the most common type of negligent security injuries, and discuss how victims can file for and secure compensation through a personal injury claim.
Common Negligent Security Injuries in Morris County
If you have been injured due to an attack, robbery, criminal assault, or even a rape on commercial or government property, it is important that you discuss the incident with an experienced Morris County personal injury attorney in order to determine whether or not your injuries were the result of poor or negligent security.
For example, "negligent security" may be in play when:
Security cameras are broken or improperly monitored

Security personnel were not performing adequate patrols, or otherwise lax in their responsibilities

The property reasonably should have employed security personnel, but did not

Poor lighting in an area led to insufficient security

Weapons were smuggled through security checks, and caused injury
Of course, this list is far from final, simply the most common examples of negligence in security which can lead to injury on the property.
Recovering Compensation for Injuries Resulting from Poor Security
Parsippany NJ Personal Injury Lawyer
As with any kind of personal injury claim, you and your Parsippany personal injury attorney will need to be able to prove the following three elements in order to ensure a successful recovery:
You sustained injury on the premises

Those injuries have caused damages to you and potentially your family, potentially including medical expenses, lost income, and physical and emotional pain and suffering

Your injuries were sustained due to the negligent or inadequate security measures employed by the premises owner
Of course, each of these elements sounds relatively simple on paper, but in practice are anything but. Proving negligence, proving the full extent of the damages you have suffered, and ultimately securing a fair and accurate settlement or verdict can often require the experience and guidance of a personal injury attorney.
Contact A Negligent Security Accident Lawyer with Offices in Morristown and Newton NJ
At The Law Offices of Michael P. Burakoff we have extensive experience recovering full and fair personal injury compensation for clients and their families in towns across Morris and Sussex County, including Dover, Parsippany, Newton, Netcong, Hopatcong, Morris Plains, and the surrounding communities.
Attorney Michael Burakoff strongly believes in working closely with not only his clients, but their families as well. This is because he understands just how stressful an accident and the resulting injuries can be, and the precarious financial position they can place many families in.
To speak with Michael Burakoff and our legal team today in a free and confidential consultation regarding your injuries resulting from poor or negligent security measures, or any other kind of accident caused by the reckless or negligent actions of a third party, your options for making a personal injury recovery, and how exactly we can help you and your family, please contact us online, or through either our Newton office or our Morristown office at 973-455-1567.