Injured by a Drunk Driver? NJ Dram Shop and Social Host Liability Laws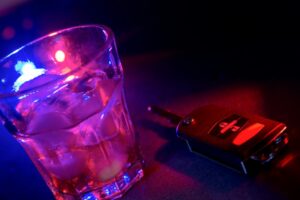 Every day 29 people in the United States die in motor vehicle crashes that involve someone under the influence of alcohol, according to the Center for Disease Control.  This translates to approximately one death every 50 minutes.  Annually the monetary cost exceeds $44 billion. Drunk drivers were responsible for 601 deaths in 2016 as well as countless injuries in New Jersey alone.
Not everyone is aware that drunk driving injury victims may be able to secure compensation via a personal injury claim through New Jersey's dram shop and social host liability laws. If you or someone you know has been injured in an accident in Sussex County, Morris County, or surrounding communities, involving an impaired driver, Attorney Michael Burakoff may be able to help get the compensations you or they deserve.
Dram Shop Injury Claim Lawyer Dover NJ
New Jersey is one of several states that allow victims of drunk drivers to seek personal injury claims against not only the impaired driver but also, if they became intoxicated at a bar or other social venue, potentially against the social host who was the provider of the alcohol as well.  Loosely known as "Dram Shop Laws" or social liability laws, New Jersey is one of 43 states with these laws on the books.
Dram Shop Laws can be powerful tools that an experienced attorney is able to use to assist those injured in drunk driving incidents in Sussex County, Morris County, Dover, Morristown and other areas across New Jersey, seek fair restitution for whatever injuries they may have suffered.
According to the New Jersey Revised Statutes section 2A:22A-4, any person injured by an intoxicated individual can file suit and damages from a vendor who served the alcohol if:
the host or vendor knew or should have known the individual being served was a minor under age 21

the individual was "visibly intoxicated" when served by the host or vendor
These laws were instituted for two reasons.  Primarily to permit greater opportunity for restitution for victims of drunk drivers. Also to obligate servers of alcohol to be mindful of the state of their customers and mandate that they exercise good judgment and civic responsibility in their business practices when it comes to the selling and serving of alcohol.
Morristown  Social Host Liability Attorney
New Jersey statue 2A§ 22A-3 defines a social host as a "licensed alcoholic beverage server" meaning a person who is licensed to sell alcoholic beverages pursuant to R.S. 33:1-1 et seq. or who has been issued a permit to sell alcoholic beverages by the Division of Alcoholic Beverage Control in the Department of Law and Public Safety.
Specifically New Jersey's dram shop law allows "exclusive civil remedy for personal injury or property damage resulting from the negligent service of alcoholic beverages by a licensed alcoholic beverage server".  This means that drunk driving victims can seek to secure compensation not only from the intoxicated driver but from the social host as well.
Contact Our Intoxicated Driver Accident Lawyers Today
Personal injury attorney Michael P. Burakoff has proudly protected the legal rights of drunk driving victims and their families across Morris County, Sussex County, Netcong, Florham Park, Mt. Olive, Chatham, East Hanover, and all of Northern New Jersey for more than 40 years. Our personal injury team works with closely with all our clients to recover full and fair compensation for damages including lost wages, medical expenses, pain and suffering, incidental expenses, and much more.
Rely on our experience to hold not only the offender of your drunk driving accident, but also the dram shop or social host liable for your injuries and let us help on the path to being whole again.
Contact us online or call our Morristown office or Newton office today at 973-455-1567 or online, for a free and confidential consultation with a member of our experienced legal staff regarding your accident, your injuries, and your potential for compensation through a personal injury claim.