Medical Malpractice For Stroke Diagnosis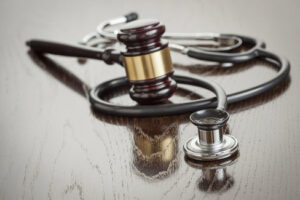 When we go to the doctor, we expect that we will get a clear diagnosis of our medical condition. We hope that the doctor will perform all necessary tests to arrive at the correct diagnosis of our health issue.
While most doctors are highly skilled and experienced enough to correctly diagnose common medical conditions, such as strokes, this is not always the case. In fact, strokes are commonly misdiagnosed because the symptoms are not always the same. For example, some patients may experience headaches or vision problems that could be mistaken for another medical condition, such as migraines.
However, it is crucial that doctors evaluate patients and evaluate their medical history. They receive the necessary workup for a possible stroke. That's because time is of the essence. The time window to administer clot-eliminating drugs is so narrow that every minute is important.
An undiagnosed stroke or any delay in diagnosis can lead to complications such as brain damage and even death. If you have been misdiagnosed, seek legal help from an experienced medical malpractice lawyer.
Stroke Symptoms
Strokes can cause various symptoms, such as:
Numbness or weakness in the arm, leg, or face
Confusion
Trouble speaking or understanding speech
Vision difficulties in one or both eyes
Dizziness
Difficulty walking
Loss of balance or coordination
Severe headache
What Happens Next?
When a person experiences any of these symptoms suddenly, prompt medical treatment is necessary. The doctor should fully assess the symptoms present and determine if the patient did indeed have a stroke through the use of a CT scan or MRI. These tests can determine the type of stroke as well as its location and severity.
However, it's not enough to perform the CT scan or MRI. The test must also be properly interpreted by a qualified neuroradiologist or else there could be a delay in treatment. For a stroke victim, this could be devastating or even fatal.
If you or a loved one has been a victim, you need an experienced medical malpractice lawyer on your side. Do not try to handle this type of case on your own. Stroke misdiagnosis cases are difficult to fight. Doctors and hospitals will fight their cases and argue that the brain damage could not have been prevented. You will need a medical expert to prove that the outcome would have been better had the victim received timely medical treatment.
A medical malpractice settlement can result in millions of dollars to pay for medical expenses, lost income, disability, pain and suffering, and other damages.
Contact a New Jersey Personal Injury Lawyer Today
Strokes are medical conditions that are often misdiagnosed. Misdiagnosis issues, however, are quite common and lead to numerous deaths every year.
Count on a Morristown medical malpractice attorney from The Law Offices of Michael P. Burakoff to help you with your case. We handle various medical malpractice cases and can help you with the most complex claim. To schedule a free consultation, call (973) 455-1567 or fill out the online form.
Resource:
atlawreview.com/article/stroke-misdiagnosis-medical-malpractice-lawsuits