New Jersey Construction Worker Hit By Vehicle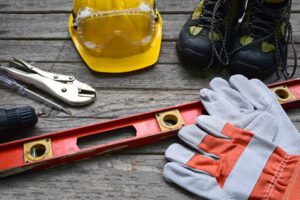 Construction workers are prone to a variety of dangers while on the job. Even if they are careful, they can still get injured in ways that are difficult to avoid, such as getting hit by a car.
This recently happened to a construction worker in New Jersey. The accident happened just after midnight on February 19 in Gloucester Township.
A vehicle was traveling in the southbound lanes of Route 42 in the Blackwood area. A man was  working on road repairs with other crew members when he was hit by a vehicle. The driver fled
the accident scene. However, police were able to find the suspect vehicle a short distance away. The driver, a 58-year-old man, was arrested.
The construction worker, an unidentified man, was injured in the crash. He was taken to Cooper Hospital and is in critical but stable condition.
Construction Zone Car Crashes
Construction zone car crashes are often caused by two main factors: speed and alcohol impairment. However, they can also be caused by factors such as:
Poorly placed signs
Broken signs
Improperly placed barricades
Broken/missing barricades
Missing caution warnings
Road grade changes
Construction debris in the roadway
Road rage
Aggressive drivers
Distracted drivers
Reckless driving
Detours
Construction worker negligence
Liability in these crashes is sometimes complicated, as there are multiple parties who could be at fault, including another driver, the construction company, or a subcontractor. If work vehicles were involved, the owners could also be held liable. In many cases, though, negligent drivers are at fault.
Construction workers often have to deal with inclement weather as well as complicated machinery. There is a lot of risk on a construction site, and bad drivers only make things worse.
Construction workers who work on the roadways are the same as pedestrians involved in car accidents. They are exposed to direct impact from drivers and can get seriously injured or killed as a result.
When a construction worker is injured on the job, they can receive workers' compensation benefits. However, this makes it so they cannot sue their employer. A construction worker is allowed to sue a negligent driver or other third party who caused their injuries or death. Because liability can be complicated, these cases often require an in-depth investigation and expert analysis.
There are also many factors to consider, such as proper use of equipment, debris in the road, or appropriate signage. Contact a lawyer to understand your legal rights.
Contact a New Jersey Personal Injury Lawyer Today
Construction accidents can happen in a variety of ways. They can happen any time a worker is on site, day or night.
A Morristown construction accident injury attorney from The Law Offices of Michael P. Burakoff can help you with your case. We can help you understand your options for making a successful financial recovery. Schedule a free consultation today by calling (973) 455-1567 or filling out the online form.
Resource:
fox29.com/news/construction-worker-struck-by-vehicle-in-blackwood-police-say