Man Killed In Bicycle Crash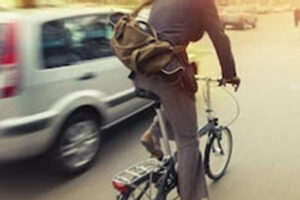 Bicycles can be fun and exciting to ride, but they are lightweight and can easily crash. One bad move or one minor hazard in the roadway can cause a major accident. A rider can suffer major head trauma and even death.
A New Jersey man was killed in a bicycle crash in Bergen County. The fatal accident occurred on June 1 on Spring Valley Road. A 68-year-old man was riding north on Spring Valley Road in Park Ridge. He was heading toward Grand Avenue when he allegedly crashed near a hill.
Several witnesses claimed that they heard the crash but did not see any motor vehicles in the area. The accident, which occurred at the base of a hill, is expected to be a solo-vehicle crash. The man, who was not wearing a helmet, was found on the ground.
Paramedics arrived and tried to revive the man. He suffered head trauma and a medical helicopter was called. The man was airlifted to Hackensack University Medical Center, where he later died.
Causes of Bicycle Accidents
In most bicycle accidents, the driver of a motor vehicle is often to blame. However, when the bicycle rider is the only one involved in the crash, it's hard to blame someone else. In these cases, the rider is to blame. There are several main causes:
Fall by the rider. Bicycles require good balance and it's common for even experienced riders to fall off their bike and suffer serious injuries.
Roadway issues. Bikes have just two wheels. Even a seemingly minor hazard in the roadway, such as a rock or debris, can cause a rider to lose control.
Collision with fixed object. Even if a bicycle does not collide with a vehicle, it can still crash into a pole, sign, tree, or other fixed object, causing serious injuries.
Rider error. Bicyclists are not perfect. They may swerve around an object or not move in time, causing a mistake that can cause them to crash.
Even bike riders can be distracted by cell phones and other electronics. You need your full attention when you're riding a bike, so put down the devices and look at the roadway in front of you.
Attacked by a dog. Dog attacks don't just happen to pedestrians. Bike riders can be victims as well. While many can outrun a dog, some can get pulled off a bicycle by an aggressive dog, causing damage to the rider as well as their bike.
Contact a New Jersey Personal Injury Lawyer Today
Bicycle crashes can happen in a number of ways. Even if no other vehicles are involved, these accidents can still result in death.
A Morristown bicycle accidents attorney from The Law Offices of Michael P. Burakoff can assess your case and help you get the financial recovery you need. Schedule a free consultation today by calling (973) 455-1567 or filling out the online form.
Source:
nj.com/bergen/2022/06/nj-man-68-dies-of-injuries-after-crashing-his-bicycle-police-say.html