1 Killed, 6 Injured In Paterson Crash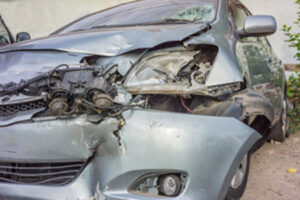 Car accidents happen every day. While many are minor and result in very few injuries, some are more severe, injuring multiple people and causing fatalities.
Sadly, this was the case in New Jersey, when a hit and run crash killed one person and injured six others. The fatal accident occurred on May 17 at Main and Market streets in Paterson.
The incident happened when a stolen Honda CRV collided with a police vehicle that was pulled over on the side of the road. The CRV then hit another vehicle as well as several pedestrians.
The CRV came to rest after hitting a light pole. The vehicle then became disabled. The driver attempted to flee the accident scene but was caught by police a block away. The driver, a man from Florida, is facing multiple criminal charges, including aggravated manslaughter, aggravated assault, death by automobile, and leaving the scene of a fatal accident.
One person was killed in the crash. He was identified as the owner of a Chinese restaurant. Six others were injured. One is in critical condition.
This was not the first time that the driver of the stolen Honda had engaged in criminal activity. Just hours earlier, he had tried to break into a woman's home. Police arrived and the man
took off, causing a foot chase. The police officer suffered a head injury and was hospitalized. The man had gotten away, but only until he caused the accident later in the day.
Why Do Hit and Run Accidents Occur?
Drivers know that they are supposed to stop after being involved in an accident, so why do they sometimes flee the accident scene? For the most part, it's likely because they are doing something wrong.
That's what happened in this case. The man had tried to break into a home earlier and then he stole a vehicle. He fled the accident scene in hopes of not getting caught. Here are some other reasons why people decide to flee accident scenes:
Drunk driver. If a person knows they are intoxicated, they don't want to risk getting caught and getting convicted of a DUI. They will flee the accident scene.
Uninsured driver. Many drivers fail to carry the minimum amount of insurance. If they get into an accident, they don't want to be caught without insurance, as this can result in fines and other penalties.
Driver with warrants and traffic tickets. When a driver has a warrant for their arrest or has multiple traffic violations, they don't want to get caught. So if they're involved in an accident, they'll just flee the scene.
If you have been injured by a hit and run driver or an uninsured driver you may be entitled to compensation under the "uninsured motorist" provision of your automobile insurance carrier or a resident family member's policy. 
Contact a New Jersey Personal Injury Lawyer Today
Car accidents can be catastrophic events. Even when just a couple vehicles are involved, many people can get injured or killed.
If you have been affected, a Morristown car accidents attorney from The Law Offices of Michael P. Burakoff can help you deal with the stress involved. Get help with your recovery today. To schedule a free consultation, call (973) 455-1567 or fill out the online form.
Source:
abc7ny.com/car-accident-fatal-crash-paterson-new-jersey/11861787/