Jersey city plaintiffs reach settlement with property owner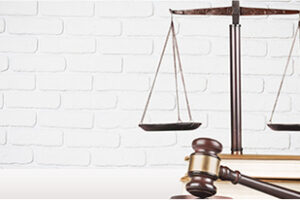 A federal court approved a $10 million settlement deal last year. The settlement was between residents from one of Jersey City's southern neighborhoods and the property owner Honeywell. The residents were litigating a class action suit against Honeywell relating to injuries from chromium contamination. The $10 million settlement is to be distributed to approximately 2,000 plaintiffs in increments of $2,926 after attorneys' fees are removed.
The property where the tenants lived was contaminated between the years of 1895 and 1954. During this period of time, chemicals were produced along Route 440 and the toxins were no appropriately disposed of.
According to the plaintiffs in the lawsuit, the contamination continues to cause symptoms for its victims. The New Jersey Sierra Club has branded the settlement agreement as a "sell out," and a dirty deal for Jersey City residents which has settled for a mere pennies on the dollar. Meanwhile, Honeywell claims that the lawsuit had no finding of wrongdoing. It also reiterated its plans to clean up the entire property, which is to be transformed into a large-scale residential development.
The judge presiding over the matter stated that the plaintiffs did not plan to pursue personal injury damages; therefore, he withdrew a request by plaintiffs for money to pay for the costs of medical monitoring.
Dirty and contaminated properties can cause a lot of health concerns for their residents and/or workers who spend time inside them on a regular basis. Unfortunately, many New Jersey residents are trapped in living situations and forced to deal with these poor conditions. New Jersey residents who have been inured — either financially or physically — by dirty properties may want to discuss their situations with a qualified lawyer.
Source: nj.com, "Judge approves $10M settlement over contaminated Jersey City properties," Terrence T. McDonald, May 04, 2016