Could the Textalyzer save us from smartphone-using drivers?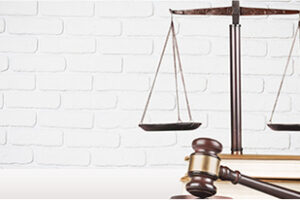 Let us consider the dangers of texting while driving for a minute. In order to operate a smartphone, New Jersey drivers need to take at least one of their hands off the steering wheel — some might even take both of their hands off the steering wheel. In addition, the smartphone user has to take his or her eyes off the road in order to navigate the cellphone screen and its keypad. Researchers have determined that smartphone users on average remove their eyes from the road for as long as five seconds at a time in order to manipulate their smartphone devices.
Drivers are essentially operating their vehicles blind while using their smartphones. This increases smartphone users' chances of getting into a car crash exponentially. In fact, numerous accidents — some of them injurious and fatal — happen all the time in New Jersey as the direct result of smartphone use.
All that said, it can be difficult for New Jersey officers to know for sure whether a driver was texting and driving or not. This is because, unlike intoxicated drivers, motorists who were using their cellphones while behind the wheel appear sober and not show any signs of having committed an offense while driving.
This is where Textalyzer technology comes in. Textalyzer technology is currently being developed by a technology firm in Israel, which believes it can give police officers the ability to check whether a driver has been operating his or her smartphone without violating the drivers' personal information or divulging any protected data from the device.
This new technology could be particularly useful to injured plaintiffs in personal injury cases. Indeed, whenever plaintiffs have an additional tool with which to prove that a negligent or unlawful driver caused their accident injuries, it brings more attention to the problem and increases the safety of the driving public as a whole.
Source: Motoring, "Texting detection tech coming to a cop car nr u," John Mahoney, April 14, 2016