How Do New Jersey Courts Calculate Pain and Suffering Damages?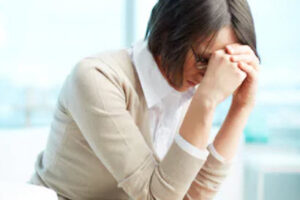 Being injured in any accident – for instance, a truck crash, construction accident, or car collision – can cause pain and suffering. In fact, even minor injuries can lead to a great deal of emotional distress and mental anguish on top of physical pain.
But how are pain and suffering damages calculated in New Jersey? Do courts have a special formula for placing a price tag on victims' pain and suffering in personal injury cases?
How Are Pain and Suffering Damages Calculated?
First and foremost, never should you ever underestimate pain and suffering damages when determining the value of your claim. In some cases, these intangible damages are worth substantially more than medical bills and other tangible losses.
Since pain and suffering are "non-economic" damages, they cannot be objectively measured like economic damages. For this reason, a knowledgeable Morristown personal injury attorney will use all available evidence to evaluate pain and suffering in each unique case.
After your insurance claim is filed, your insurer may tell you that pain and suffering damages are calculated through multiplying your economic damages by a certain number. Yes, financial damages are definitely an important factor when determining the value of pain and suffering damages, but it would not be wise to rely on this factor alone.
Factors That Impact Your Pain and Suffering Damages
While New Jersey's law does not provide a formula or equation for valuing pain and suffering, attorneys generally consider a multitude of factors when calculating any intangible damages:
The nature and severity of the injury (typically, catastrophic injuries amount to higher pain and suffering damages);
Whether you have a permanent impairment or disability as a result of the accident;
Whether you have suffered scarring or disfigurement;
The total amount of financial and tangible losses due to the injury; and
The estimated length of your recovery.
Depending on your case, other factors may also be considered when calculating pain and suffering.
What Are Pain and Suffering Damages?
Pain and suffering damages encompass a variety of damages resulting from your injury, including:
Physical pain
Suffering caused by the injury
Emotional distress
Mental anguish
Loss of enjoyment of life
Diminished quality of life
Suffering caused by disability, impairment, scarring, or disfigurement
Typically, plaintiffs are required to demonstrate the scope of their suffering after their accident to receive maximum pain and suffering payout. Thus, you must be able to show how your injury impacted your emotional wellbeing and life as a whole to maximize the value.
For this purpose, it may help to keep your "pain and suffering" journal where you would document:
Your daily pain level from 1 to 10;
Activities you cannot perform or enjoy;
Events or activities that you have to miss; and
Your emotional state as a whole.
Also, you should document how your injury has affected your relationship with family members and friends. For example, if you can no longer care for your children like you used to or you cannot go out with friends, the court may consider these factors when awarding pain and suffering damages.
Speak with a Morristown personal injury attorney to calculate pain and suffering in your case. Contact The Law Offices of Michael P. Burakoff, P.A., by calling at 973-455-1567.
https://www.burakofflaw.com/child-injury-claims-due-to-third-party-negligence/