Former New Jersey Nets Player Paralyzed In Bicycling Accident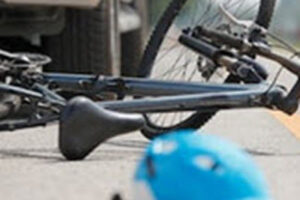 Riding a bicycle is a great form of exercise and an effective form of transportation for those without cars. However, bike riding is not without its dangers. Bicycles and vehicles often share the roadways, which increases the risk of a bicyclist getting injured in a crash.
A former basketball player for the New Jersey Nets has been paralyzed in a bicycle accident. Former NBA player Shawn Bradley is now recovering from the injuries he suffered in the crash, which happened on January 20 near his home in Utah.
Bradley was just one block from his home when he was rear-ended by a vehicle. He suffered a spinal cord injury and has been hospitalized since the crash. He has undergone neck fusion surgery and is currently undergoing rehabilitation.
Bradley, 48, is in good spirits. His wife has been by his side throughout his recovery. His team of rehabilitation specialists are working to help him through the challenges he faces with his paraplegia. It is expected that he will have a long and challenging recovery.
Bradley spent 12 years in the NBA. In 1993, he started as a rookie with the Philadelphia 76ers. He was then traded to the New Jersey Nets and played with them from 1995 to 1997. However, most of his career was with the Dallas Mavericks, where he spent the last eight years of his professional basketball career. He averaged 8.1 points, 6.3 rebounds and 2.5 blocks per game.
What Causes Bicycle Accidents?
Bicycle crashes can be caused by the bike rider or another party. A bicyclist can be held liable for their own crash if they failed to maintain their bicycle or were distracted, driving recklessly or not following traffic laws and signals.
However, many bicycle crashes are caused by other vehicles. Bicycles are much smaller than other vehicles, so it can be hard for motorists to see them. If a driver is distracted, they may not see what is in front of them. Drunk driving would fall under this category. In Shawn Bradley's case, the vehicle would be at fault. While not many details were revealed about the crash, it's possible that the driver was not paying attention.
Speeding is also an issue. If a vehicle is speeding, they may not stop in time to avoid a bicycle crossing an intersection or traveling slowly in front of them. That's why it's important to slow down in areas where bike traffic is common. Motorists also need to exercise caution in parking lots and near driveways and sidewalks.
Contact a New Jersey Personal Injury Lawyer Today
Bicycling accidents can be serious in nature. When a bicycle is hit by a vehicle, the bicyclist can suffer catastrophic injuries. Rehabilitation can be costly and take many years in some cases.
If you were injured in a bicycle crash, seek legal help from a Morristown bicycle accidents lawyer at The Law Offices of Michael P. Burakoff. We can assess your case and hold the responsible party liable for their actions. Schedule a free consultation by calling (973) 455-1567 or filling out the online form.
Resource:
abc7ny.com/shawn-bradley-paralyzed-bike-accident/10427501/