Subaru Sued In New Jersey Court Over Battery Issues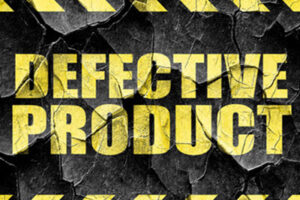 We expect that the vehicles we buy will be relatively safe, considering that we pay a lot of money for them. It can be disheartening to pay $30,000, $40,000 or even $50,000 or more for a safe vehicle, only for it to have a sudden battery issue that can cause a driver to get stranded.
This has been the issue for various Subaru vehicles. In April 2020, Subaru of America was sued in a class-action lawsuit regarding the Subaru Outback wagon and Ascent SUV. The lawsuit alleged that the 2016-2019 Subaru Outback and 2019-2020 Subaru Ascent models have issues with premature drainage of the batteries. Multiple product liability lawsuits have been filed and consolidated into a class-action lawsuit called Subaru Battery Drain Products Liability Litigation.
The original lawsuit stemmed from a prematurely dead battery in a 2017 Subaru Outback. The owner alleged that his Outback's battery failed after just 12,000 miles. The failure left the man, his wife and two children stranded at a park. He took the Subaru to the dealership where he purchased it, but the issue could not be diagnosed. The man filed a lawsuit against Subaru, claiming that a defective electrical system caused the Outback's battery to drain prematurely.
The lawsuit alleges that Subaru has known about the battery issue since 2017 and even issued a  bulletin addressing how multiple short trips can result in a dead battery. However, there is no effective fix for the issue. When Subaru owners take their vehicle to dealership to diagnose the problem, the technician will simply replace the old battery with another OEM battery, allowing the problem to continue.
The consolidated lawsuit was filed in the U.S. District Court for the District of New Jersey. Subaru moved to dismiss the case, calling the lawsuit vague and inconsistent. However, the judge has not made a decision to dismiss the case as of yet. The lawsuits, according to Subaru, assert multiple claims against multiple defendants, making it hard to tell which defendants are responsible for the various issues.
Subaru is accusing the plaintiffs of filing lawsuits for Subaru models they do not own or lease. It appears that the plaintiffs may be representing owners of other vehicles, but they cannot do so. Subaru claims that the plaintiffs are not legally allowed to file claims based on the marketing of vehicles they did not even purchase. They can only pursue claims for Subaru vehicles they have purchased and owned.
Contact a New Jersey Personal Injury Lawyer Today
Vehicles are highly complex. They consist of many parts and any of these parts can become defective. Such a defect can lead to accidents and cause serious injuries and even to fatality to occupants.
If a defective product injured you or a loved one, seek legal help from a Morristown product liability attorney at The Law Offices of Michael P. Burakoff. We can hold the manufacturer liable and help you get the compensation you deserve. Schedule a free consultation today. Call (973) 455-1567 or fill out the online form.
Resource:
torquenews.com/1084/update-subaru-outback-ascent-battery-drain-lawsuit-what-you-should-know