COVID-19: New Jersey Provides Legal Immunity to Healthcare Workers from Malpractice Lawsuits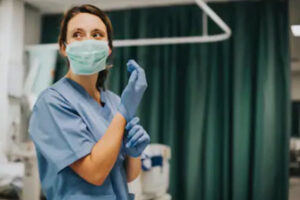 In a move that was praised by the state's healthcare workers, Gov. Phil Murphy signed an executive order granting medical professionals legal protection from medical malpractice lawsuits during the COVID-19 pandemic.
As many hospitals in Morristown and across the state are still overwhelmed by an influx of coronavirus patients, providing legal immunity to healthcare workers is intended to encourage more doctors, nurses, and other medical professionals to volunteer their time and help the state battle the coronavirus pandemic.
Healthcare Workers Enjoy Legal Immunity from Coronavirus Malpractice Lawsuits
Announcing the executive order, Murphy said healthcare professionals "will be immune from civil liabilities for action taken in good faith." Later, the state government revised the executive order to address questions from the public about whether healthcare workers and hospitals could not be sued for medical malpractice for their actions during the pandemic.
The original version of the order did not eliminate the possibility of a malpractice lawsuit against a medical professional or facility during the coronavirus pandemic. However, the revised version provided unqualified immunity to healthcare providers across New Jersey.
Murphy's order provided protections to hospitals, doctors, nurses, and other healthcare workers from liability for some cases that may cause patient injury or even death.
No Protection from Medical Malpractice Suits in 'Gross Negligence' Cases
However, the order does not protect healthcare providers from lawsuits based on "gross negligence," though the standard in such cases was elevated to a significant deviation from the accepted standards of care.
In other words, as a coronavirus patient who was harmed by a medical professional during the pandemic, you will have to prove that your injury, illness, medical condition, or your loved one's wrongful death was a direct result of gross negligence on the part of a healthcare provider.
Unlike the standard negligence theory in medical malpractice cases, gross negligence means that the defendant foreseeably knew or should have known that their negligent actions or behavior may result in harm.
Also, Murphy's order waives "scope of practice" requirements for physician assistants and advance practice nurses, granting them greater autonomy. Previously, state regulations required these medical professionals to be supervised by physicians. However, the waiver gives them the authority to prescribe controlled substances "when appropriate," among other things.
The order also authorizes state authorities to temporarily reactivate the licenses of healthcare workers who have retired within the last five years, as well as to grant temporary licenses to certain medical professionals from foreign countries.
COVID-19 Malpractice and PREP Act
Previously, the U.S. government provided liability immunity for qualified persons and entities against lawsuits involving personal injury and death caused by medical countermeasures against COVID-19. The liability immunity covers:
Products manufactured and distributed;
Medical services administered; and
Medical countermeasures taken to diagnose or treat coronavirus patients.
Such liability immunity, which is authorized by the Public Readiness and Emergency Preparedness Act (PREP Act), covers licensed health professionals and other persons authorized to prescribe, administer, or distribute covered COVID-19 countermeasures.
If you are unsure how Murphy's order and the PREP Act might affect your potential malpractice claim during the coronavirus pandemic, talk to our Morristown medical malpractice attorney at the Law Offices of Michael P. Burakoff, P.A. Schedule a telephone or videoconference consultation by calling at 973-455-1567.
https://www.burakofflaw.com/can-you-sue-for-medical-malpractice-related-to-covid-19-in-new-jersey/