Can You Sue a New Jersey Nursing Home for COVID-19 Infection or Wrongful Death?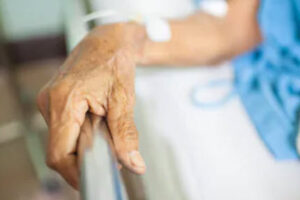 Coronavirus continues to spread in nursing homes across New Jersey at an alarming rate, and NJ is not alone. According to USA Today, at least 2,300 long-term care facilities across 37 states have reported positive cases of coronavirus. However, the figure could be much higher because many state agencies did not provide data. At least 3,000 residents have died in those facilities.
But can nursing home residents – or their family members, for that matter – sue the facility for COVID-19 exposure?
Police Discover 17 Bodies Piled Up in a New Jersey Nursing Home
A disturbing report came from The New York Times on April 15. The police in Andover, a small New Jersey town, received an anonymous tip about a body lying in a shed outside Andover Subacute and Rehabilitation Center, one of the state's largest nursing homes.
When the police arrived, the body had been removed from the shed, but officers discovered 17 bodies piled inside the facility in a small morgue that was only intended to hold four bodies. Those were 17 among 68 recent deaths linked to the nursing home. Of those who died, 26 had tested positive for COVID-19. The cause of death for others remains unknown.
Meanwhile, 76 patients who remain at the nursing home, housed in two buildings, have tested positive for COVID-19. Also, 41 workers contracted coronavirus.
The news comes as the number of New Jersey's nursing homes where residents were diagnosed with coronavirus "more than doubled" in just a week, according to NorthJersey.com. The number skyrocketed to 285, which is more than three-quarters of the state's total number of nursing homes.
At least 252 residents of these facilities have died. These deaths account for one in eight of New Jersey's total death toll from coronavirus.
Can a New Jersey Nursing Home Be Sued for COVID-19?
In light of these disturbing reports, many family members of nursing homes residents in New Jersey are wondering whether they can sue the facility for exposing their relative to coronavirus or causing wrongful death.
When suing a nursing home – or filing any personal injury claim – the plaintiff is required to prove that the nursing home failed to take "reasonable steps" to prevent the COVID-19 exposure or outbreak within the facility. In response to the pandemic, the Centers for Disease Control and Prevention issued special guidelines for nursing homes to minimize the risk of COVID-19 outbreaks among senior citizens, the most vulnerable group of people.
Unfortunately, despite the older population being at higher risk for serious illness from coronavirus, many nursing homes fail to take reasonable measures to prevent the spread of the virus. But do family members of residents or residents themselves have any legal recourse against negligent facilities?
Theoretically speaking, yes, they do. However, much depends on whether you have sufficient evidence to prove that the nursing home failed to take reasonable measures to prevent the outbreak. Speak with a Morristown personal injury attorney to determine whether you have a valid claim against the nursing home to sue for COVID-19 exposure. Our lawyers at Law Offices of Michael P. Burakoff, P.A., can help evaluate your case. Call at 973-455-1567.
Resources:
northjersey.com/story/news/coronavirus/2020/04/11/nj-nursing-home-crisis-deepens-deaths-coronavirus-increase/5134089002/
nytimes.com/2020/04/15/nyregion/coronavirus-nj-andover-nursing-home-deaths.html
usatoday.com/story/news/2020/04/13/coronavirus-nursing-homes-2-300-facilities-report-positive-cases/2978662001/
https://www.burakofflaw.com/new-jersey-state-officials-investigating-covid-19-deaths-at-nursing-homes/