Boy Hit By SUV While Riding Bicycle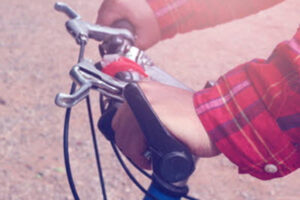 People of all ages ride bicycles on a regular basis. While riding a bike can be convenient, it can also be dangerous. Bikes are smaller than motor vehicles and even in the middle of the day, they can be hard for motorists to see. This can lead to an accident.
While many bike crashes result in serious injuries and fatalities, a boy fortunately suffered just minor injuries in a recent accident in New Jersey. The crash happened on the afternoon of October 31 at the intersection of Central Avenue and North Avenue in Westfield.
A 70-year-old woman was driving a BMW SUV through the intersection. She had the right of way when a bicycle failed to yield. She hit the bike rider, a 12-year-old boy. Fortunately, the boy was not seriously injured. He suffered minor injuries to his lower leg and knee. He declined medical treatment.
The driver was not injured in the crash. No other details were released.
Children and Bicycle Accidents
Unfortunately, hundreds of children are injured in bicycle accidents every day. These crashes tend to happen more often during the summer months, when children are out of school and have more free time. Injuries to the arms and upper body, such as bruises, cuts, and broken bones, happen most often. Traumatic brain injuries happen a lot as well, accounting for 11% of bicycle injuries. Most of those injured are boys, and the accidents tend to happen at home or out in the street.
Children ages 10-14 years old get injured at high rates. This is likely because children in this age group are less likely to wear helmets, even though New Jersey has a bicycle helmet law. State law requires anyone under 17 years of age to wear a helmet when on a bicycle, either as a rider or passenger. Those using roller and inline skates and skateboards must follow helmet laws as well. The exception is when the bike is on a trail, route, path, or other area set aside for bicycle use only.
It's important to realize that when children are not wearing helmets, they have no protection in the event of an accident. They are not riding in a motor vehicle, which protects occupants with its steel body and frame. Kids on bicycles also do not have the benefit of seat belts or air bags to restrain them or cushion them in the event of a crash.
Contact a New Jersey Personal Injury Lawyer Today
Getting hit by a car while you're on a bicycle is a serious issue. The boy in this case is fortunate to have suffered only minor injuries.
Injured in a bike accident? Count on a Morristown bicycle accident attorney from The Law Offices of Michael P. Burakoff to get you the compensation you deserve for your injuries and other damages. Schedule a free consultation with our office today by filling out the online form or calling (973) 455-1567.
Source:
patch.com/new-jersey/westfield/12-year-old-riding-bike-westfield-hit-bmw-monday-police