Overturned Van Kills 4, Injures 8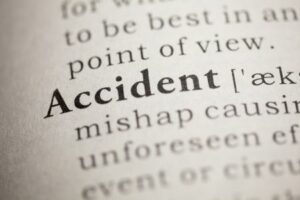 Car accidents can be scary, especially when the vehicle suddenly flips over for unknown reasons. Sometimes it has to do with the vehicle; in other cases, the driver may be held liable.
A passenger cargo van recently overturned in New Jersey, killing four people and injuring eight others. The fatal accident occurred in the early morning hours of September 2 on the Palisades Interstate Parkway in Englewood Cliffs.
The Ford Econoline E350 passenger cargo van was traveling south on the interstate. It was carrying 12 people — factory workers who were working in upstate New York — when it suddenly overturned. Four people died at the accident scene. Eight others suffered injuries ranging from minor physical injuries to severe head trauma.
The shuttle van was carrying New Jersey workers to factories in upstate New York. The van transported workers to and from their homes.
The southbound lanes of the Palisades Parkway at Exit 2 were shut down for nearly six hours.
It is unknown why the van overturned. The Palisades Parkway Police Department, along with the Bergen County Sheriff's Office and the Bergen County Prosecutor's Office Fatal Accident Unit, are investigating the cause of the accident.
Why Do Vehicles Overturn?
Vehicles can overturn at any time due to a variety of factors. Some common causes of rollover accidents include the following:
Vehicle design. High-profile SUVs and vans are more prone to rollovers than other vehicles due to a high center of gravity.
This refers to the vehicle awkwardly hitting or bumping into objects such as curbs, guardrails, and uneven pavement.
Driver error. While vehicle design may be a major factor, many rollovers are caused by driver error. Speeding, overcorrecting, and sharp turns can cause a vehicle to overturn, as can intoxication, fatigue, and distracted driving.
Dangerous conditions. This is a broad reason that may include having a connected trailer, icy roads, high winds, heavy snow or rain, and poorly maintained roads.
Design flaws. This can encompass many different things. It can include incorrectly installed tires that make blowouts inevitable. It could also mean that the vehicle's design has flaws like a manufacturing error that should have been recalled. "Roof crush" is a common design flaw. The government sets rules for how much crush it allows in a rollover accident. If a car's roof crushes more than the law allows, the manufacturer can be held liable for your injuries. In some cases, these are manufacturer defects, but something such as tire blowouts could be attributed to poor maintenance on the part of the vehicle owner.
Contact a New Jersey Personal Injury Lawyer Today
Vehicles can overturn for a variety of reasons. When this happens, occupants often suffer serious injuries and even death.
Count on a Morristown car accidents attorney from The Law Offices of Michael P. Burakoff to help you with your case. We can assist you in getting full and fair compensation for your car accident injuries and other damages. Call (973) 455-1567 or fill out the online form to schedule a free consultation.
Source:
nj1015.com/4-dead-8-injured-in-nj-palisades-parkway-shuttle-van-crash/